Genshin Impact version 1.2 update is now live and running. Players have already started to dig into the large pool of content that the new update has brought. Similar to the previous major update, we have new banners to roll. Albedo's banner – Secretum Secretorum and the Weapons Banner – Epitome Invocation are available right now, though the question is should you be rolling for these new banners?
Related | List of All New Enemies Coming with Genshin Impact 1.2 Update | Touch, Tap, Play
In one of our previous articles, we talked about Albedo's Banner – Secretum Secretorum in detail and should players roll for his banner?. Now, what's left is the nuanced version of the Weapons banner – Epitome Invocation, that has introduced a new timed-exclusive sword "Summit Shaper", that is capable of becoming the next best high DPS sword in Genshin Impact.
In today's guide, we are going to talk about Summit Shaper weapon stats, how players can get summit shaper in Genshin Impact, and a few other details on the weapons. So, without any further ado, let us move on to the main topic.
What is Summit Shaper in Genshin Impact?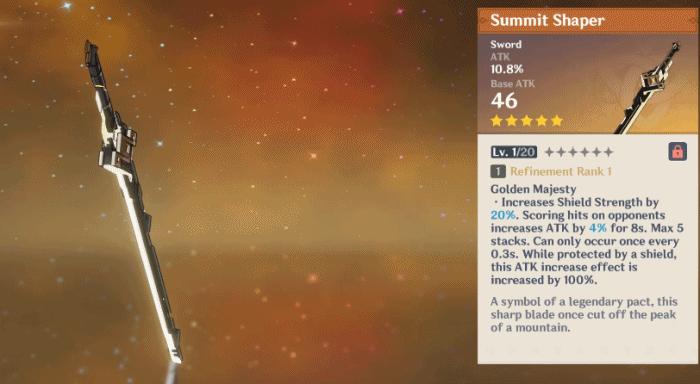 Summit Shaper is a new five-star sword introduced to Genshin Impact with the version 1.2 update. The official description of the sword reads, "A symbol of a legendary pact, this sharp blade once cut off the peak of a mountain". This new sword is the main featured weapon in Genshin Impact's updated Epitome Invocation banner, commonly known as weapons banner.
Related | List of All New Quests Added To Genshin Impact With Update 1.2
On a brief note, the Summit Shaper increases the wielder's shield strength, granted they have any active shield. Also, it boosts the attack damage that stacks up to five, moreover, when under the protection of a shield, the ATK boost effectiveness is increased.
Genshin Impact Summit Shaper Weapon Stats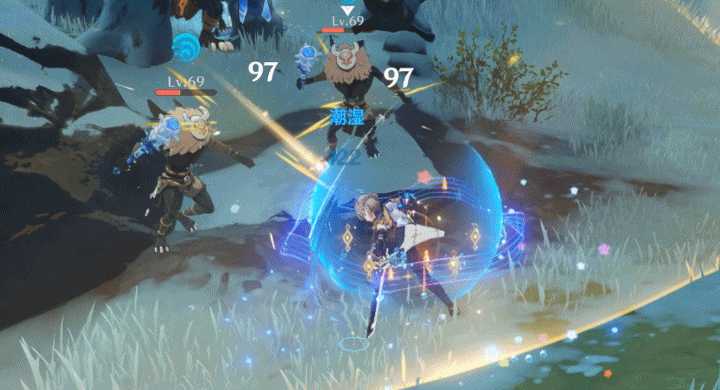 Here is the official weapon stats of the new timed exclusive five-star sword – Summit Shaper.
Base Attack – 46
Secondary Stats – ATK %
Secondary Stats value – 10.8
Special Ability/Passive Ability – Summit Shaper's special ability is called Golden Majesty. It increases shield strength by 20%. Scoring hits on opponents increases ATK by 4% for 8 seconds. Max 5 stacks. Can only occur once every 0.3 seconds. While protected by a shield, this ATK increase effect is increased by 100%.
Related | Genshin Impact 1.2: List of Areas to Visit In Dragonspine Location
Ascension Material – Hunters Sacrificial Knife, Luminous Sands from Guyun, Damaged Mask, and Mora. As the swords level increases, players will need similar items, but the high-level variants to ascend the Summit Shaper.
How to get Summit Shaper in Genshin Impact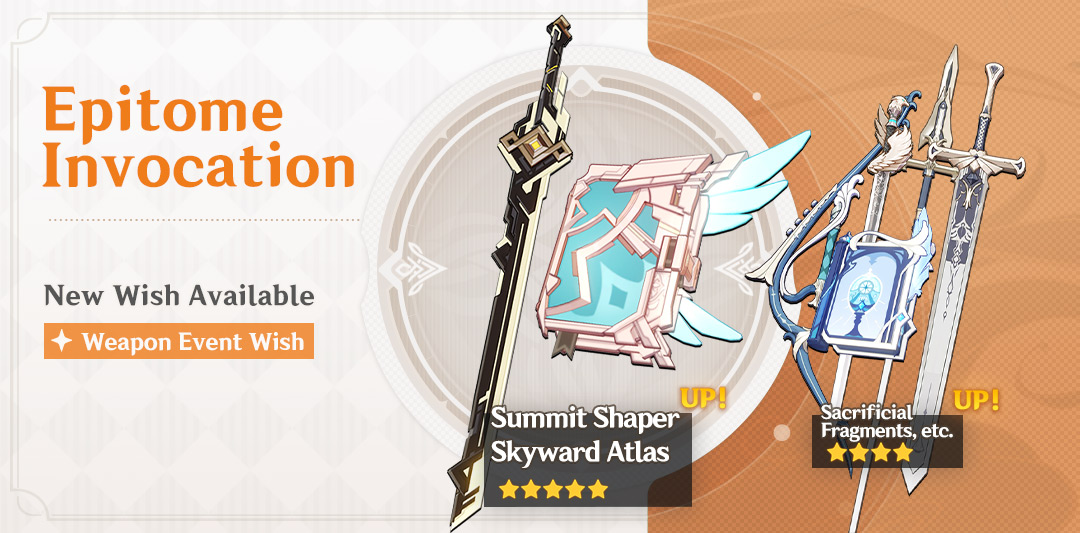 Players can get the timed exclusive five-star sword Summit Shaper from the event wish banner – Epitome Invocation. The banner is live right now and it will end on January 12, 2021, at 15:59:59(Server Time).
Related | How to stay warm in Genshin Impact Dragonspine Location
The Summit Shaper comes with a drop rate boost. And, players should definitely roll for the Summit Shaper sword, as it offers great offensive and defensive stats. Also, it is a sword and with the ATK % stats and the passive ability of the sword, it is one of the best, if not the best DPS weapons to get in Genshin Impact – granted you have enough Primogems to roll for the Epitome Invocation banner.
Genshin Impact is a free to play gacha-based role-playing game currently available on PC, PS4, Android, and iOS.
We are hiring game guide writers!
Touch, Tap, Play is looking for experienced writers to produce guides for popular mobile and Nintendo Switch titles. If mobile gaming is your passion and you want to get paid to create guides, you're in the right place. Check out our job ad today!