Genshin Impact 1.5 update is currently underway. The new major update brought a pool of new content in the form of playable characters, quests, events, housing system and others. With every update, Genshin Impact introduces a new playable character to the existing roster. Version 1.5 brought two new characters Yanfei and Eula. Where Yanfei is already available on Zhongli's re-run banner. Meanwhile,  Eula's character event wish banner "Born of Ocean Swell" will release on May 18, 2021.
Related | Genshin Impact: Frost-Worn Space Domain Guide | Energy Amplifier Initiation Event
Even though we already have Eula's banner next in line to release. The Genshin Impact community is eying for new playable characters releasing with the version 1.6 update and beyond. To make it easy, we have gathered the list of all new characters that are rumoured to come with Genshin Impact's next major update and beyond.
Genshin Impact new characters coming with version 1.6 update
Genshin Impact 1.6 leaks suggest the previously leaked and data-mined character Kazuha to release with the version 1.6 update. As always, the update will feature two banners. The first one is going to be a Klee re-run banner. Meanwhile, the second one is going to be of Kazuha. 
Genshin Impact New Characters Coming with Future Updates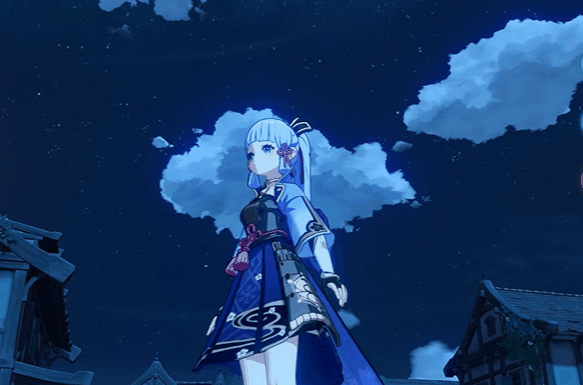 Here is the list of characters that have already been data-mined or leaked over the past few months. Characters like Rosaria and Hu Tao were also leaked alongside the below-mentioned characters and later on they officially released in Genshin Impact.
Related | How to Get Dream Solvent in Genshin Impact
On the same hand, we have Kazuha, whose character model was data-mined months ago – finally coming with Genshin Impact 1.6 update.
So the whole point is that Genshin Impact new characters mentioned in this list have the highest chance to come with a future update.
Kamisato Ayaka – The goddess for whom almost every Genshin Impact fan is waiting for. Ayaka is a five-star Cryo user from Inazuma whose weapon of choice is a Sword.
Yaoyao – She is the very first playable character that uses the Dendro element. Her weapon of choice is a Catalyst.
Mimi – She is a Hydro user from Inazuma, whose weapon of choice is a Catalyst.
Yunjin – Geo Polearm user from Liyue.
Shenli – Cyro Claymore user from Liyue.
Shayu – Anemo Claymore user from Inazuma.
Genshin Impact possible playable characters with future release
Cyno
Lyney
Lynette
Iansan
Scaramouche
Pulcinella
Signora
Baizhu
Genshin Impact is a free to play gacha-based role-playing game currently available on PC, PS4, Android, and iOS.
We are hiring game guide writers!
Touch, Tap, Play is looking for experienced writers to produce guides for popular mobile and Nintendo Switch titles. If mobile gaming is your passion and you want to get paid to create guides, you're in the right place. Check out our job ad today!