5 Reasons PS4 Controller Won't Pair To iPhone
Connecting a DualShock 4 to the iPhone can become a daunting task because of minor bugs and other issues. The growth of mobile gaming is astronomical, it is one of the most lucrative gaming platforms.
Also Read | Codes for Slither IO invisible skin | Tips and Cheats
That being said, the mobile gaming market has attracted many major developers and publishers. And, with the increase in mobile games along with the handheld and portable aspects, many people prefer mobile gaming over other platforms.
This is where the PS4 controller comes into play, with almost 110 Million units sold, many gamers own a DS4. Also, not everyone likes playing mobile games with on-screen controls.
Also Read | The Sims Mobile vs The Sims Freeplay
So, the common response is that players try to connect their DS4 controller to the iPhone devices, but fail to do so because of some minor bugs and issues.
Today we are going to share some of the major reasons why you aren't able to connect your DS4 to your iPhone device.
Reasons why your PS4 controller won't connect to your iPhone device
Here are the five mains reasons along with solutions for why your PS4 controller won't connect to your iPhone device.
1.) Any of the two devices are not in pairing mode
One of the major reasons why your PS4 controller isn't connecting to your iPhone device is because you are not following the correct steps. To connect the PS4 Bluetooth controller to the iPhone make sure it is in Bluetooth pairing mode.
Also Read | Location of Helicopter in PUBG Mobile
To start pairing, click and hold PS4 option and home(one with the PS logo) buttons simultaneously. After a few seconds you can see a blue light blinking in your controller, indicating you are in pairing mode.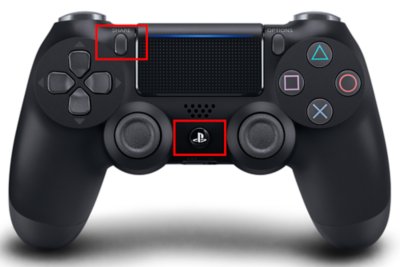 Now as for your iPhone, go to the Bluetooth settings and search for available devices. There you can find the DualShock 4 Bluetooth controller. Connect and start playing.
2.) You are not using the latest firmware update
The PS4 controller not connecting to the iPhone is not something only exclusive to a few people. It was a major issue for many of the iPhone users and many seek the help of apple customer care. The problem was noticed by apple and they released a small firmware update.
Also Read | Best classes in Black Desert Mobile
Now that being said, it is always good to keep your phone updated as you may not know but each update carries a solution to many minor issues. So, before connecting your DualShock 4 to your iPhone make sure your device is running on the latest firmware update.
3.) You are stuck at endless connecting process
One of the reasons why your PS4 controller won't connect to your iPhone is because it gets stuck at an endless connecting process. To resolve such issue users have to follow the controller pairing and connection process in reverse order.
Follows these steps if you are getting stuck at an endless connecting process-
Turn on your iPhone Bluetooth.
Try normally connecting your controller to your device.
It will get stuck and you will see a blue light in DualShock 4 light bar. Though, your controller is added in my devices section.
Now, do the connection process in reverse order.
First click to the controller name in your

iPhone–>Bluetooth–>My Devices–>DualShock 4

.
Now when it's showing connecting. Turn on pairing mode in DS4.
You can see a pink-orange-like light in your DS4 light bar, this means your controller is successfully connected.
4.) You Controller gets connected to an iPhone but after few seconds it gets disconnected
The PS4 controller getting connected to the iPhone and then disconnecting. It is a pretty common issue faced many many of the iPhone users. And, the solution to this problem is quite an easy one. It generally happens because your controller is not charged. So, if you are facing this issue make sure to charge your controller and then try to connect.
Here is a Stack exchange post of a user who faced the same problems. And, it turns out his controller was out of juice.
5.) Connection is Bugged
To solve this kind of issue, click on forget controller–> turn off your Bluetooth–> Restart your iPhone and then try connecting the DS4 to the iPhone.
Also Read | Genshin Impact Tips: How To Quickly Level Up Adventure Rank
We are hiring game guide writers!
Touch, Tap, Play is looking for experienced writers to produce guides for popular mobile and Nintendo Switch titles. If mobile gaming is your passion and you want to get paid to create guides, you're in the right place. Check out our job ad today!
About the author