Tencent has finally announced the official patch notes of PUBG Mobile's first-ever update of the year 2021. The upcoming 1.2 update is set to bring the much-awaited Runic Power Gameplay mode, Metro Royale: Honor system, Famas Assualt rifle and plenty of new content into the game.
In good news for the players, the PUBG Mobile 1.2 update will hit the global servers on January 12 and the servers will not be taken offline for its rollout.
The PUBG Mobile team has also announced the official patch notes of the 1.2 update along with its details.
Related: PUBG Mobile 1.2 Update: Release Date, Time, Size, Maintenance and more
PUBG Mobile 1.2 Update Patch Notes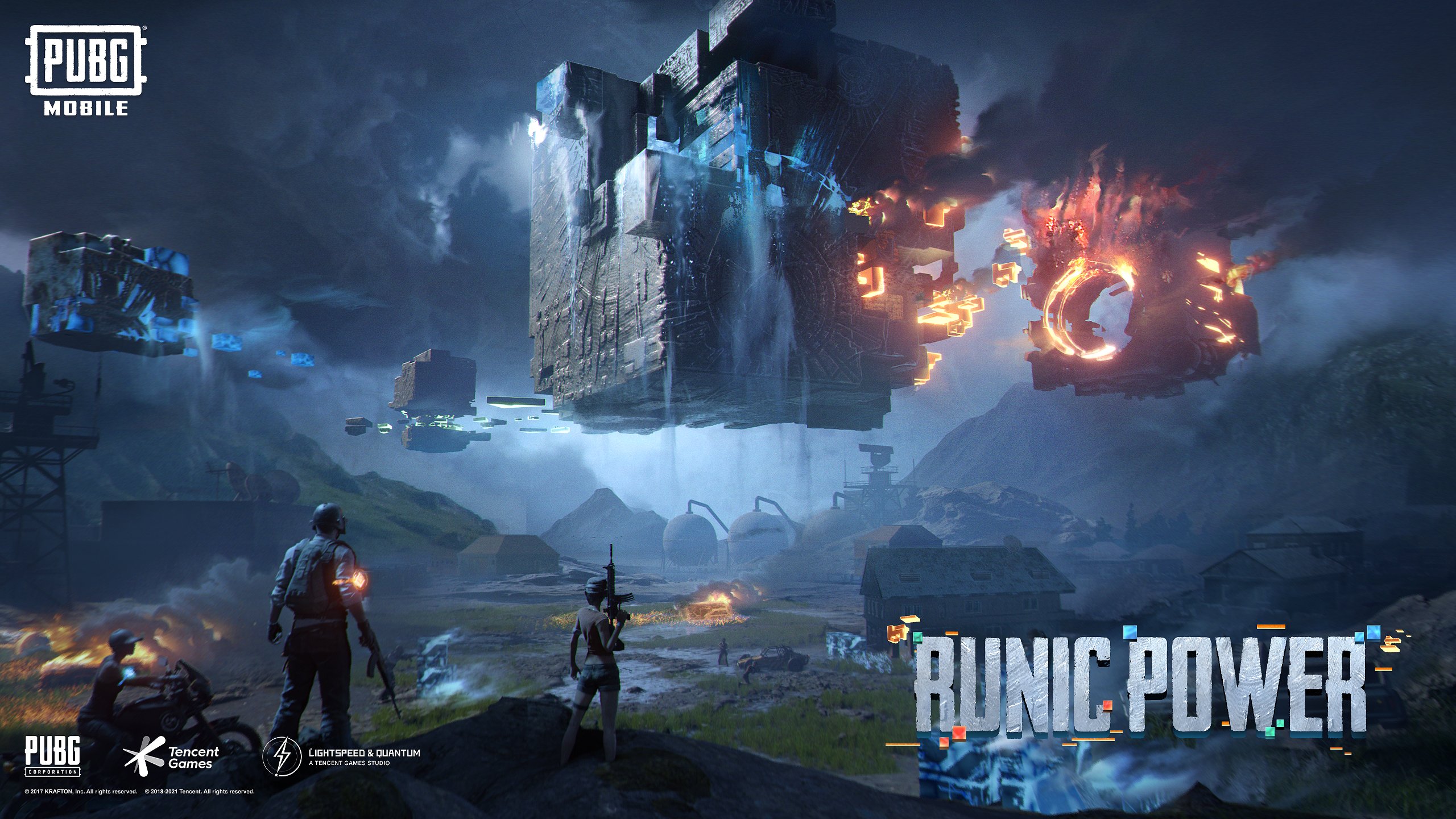 Here are the official patch notes of the PUBG Mobile's upcoming 1.2 update:
New Runic Power Gameplay Mode
Play the exclusive Runic Power Gameplay in PUBG Mobile from January 12 to March 7.
Choose Erangel in map selection to experience this exclusive gameplay mode.
New Power Armor Mode
The brand new Power Armor Mode will launch on February 5 in PUBG Mobile.
New high-tech Power Armor has been created on Livik.
Metro Royale: Honor
Metro Royale: Honor will be available after the game is updated.
A new system will also be introduced on Jan. 12 for the Metro Royale.
New Assault Rifle: Famas
A new assault rifle that uses 5.56mm Ammo.
Famas can be loaded with 25 rounds, has the fastest Rate of Fire among rifles, and is outstanding in close range firefights.
The FAMAS can be equipped with a Muzzle (Rifles), Scope, and Mag (Rifles). There is no foregrip, but it comes with its own bipod that reduces recoil when shooting with it in a prone position.
Famas will only spawn in the Livik Classic Battle Royale map.
New Anti Cheat
New Security Zone updates waiting for you to discover.
Enhanced the detection for auto-aiming, x-ray vision, long-distance jumping, and movement speed hacks.
Enhanced the detection for grass-removal hacks.
Enhanced detection and protection against unofficial versions of the game client.
Weapon Nerfs & Buffs
Increased the damage of the Kar98K and M24.
Shortened the interval between shots for the Kar98K and M24.
Slightly increased the bolt action speed of the Kar98K and M24.
New Features
Friend sidebar: Players can now view their friends' online status to find out what mode they are playing and the size of their teams.
The Crew feature will be upgraded and is under maintenance. It is expected to return in v1.3.0.
Added a feature that gives players exclusive points that can be used to redeem rewards when they team up with their old friends who've recently returned to the game.
Added a search feature.
Added the following to the filter: Time of Acquisition and Owned.
Added a quick voice feature to delete all.
Season 17 Royale Pass
PUBG Mobile Season 17 Royale Pass will begin on January 19 and end on March 21.
Runic Power is the theme of the upcoming Season 17 Royale Pass.
New Cheer Park Theme
Play Runic Power Theme Cheer Park on January 12.
Complete specified Rune missions with their Rune friend in Cheer Park to collect great rewards.
RP Subscription
Subscribe to Prime (or Prime Plus) and RP Prime (or RP Prime Plus) at the same time to get exclusive discounts from the BP Shop and RP Redemption Store, daily login gifts, exclusive BP redemption items, and other great perks. During the event, many subscription packs will be sold at a discount for a limited time. Players who subscribe for the first time will even get an additional 20% discount.
---
Related: PUBG Mobile 1.2 Beta for Android: APK Download Link
We are hiring game guide writers!
Touch, Tap, Play is looking for experienced writers to produce guides for popular mobile and Nintendo Switch titles. If mobile gaming is your passion and you want to get paid to create guides, you're in the right place. Check out our job ad today!