Activision rolled out the final community update for this Call of Duty: Mobile season, and it's loaded with a slew of content. Apart from everything, a new functional weapon Shorty announced earlier during Season 5 update has finally been made available to the game. CoD Mobile players can now get their hands on the dual barrels shorty absolutely for free.
Although it's free, it doesn't mean the gamers could unlock it right away. A new seasonal challenge Sawed-off Shenanigan has also been added in the Call of Duty: Mobile allowing players to grab Shorty after completing all the missions. So without further ado, let's look at the objectives you need to accomplish to attain this weapon.
Related: CoD Mobile Season 6: Test Server, release date, leaks, and more
How to get (unlock) Shorty in CoD Mobile?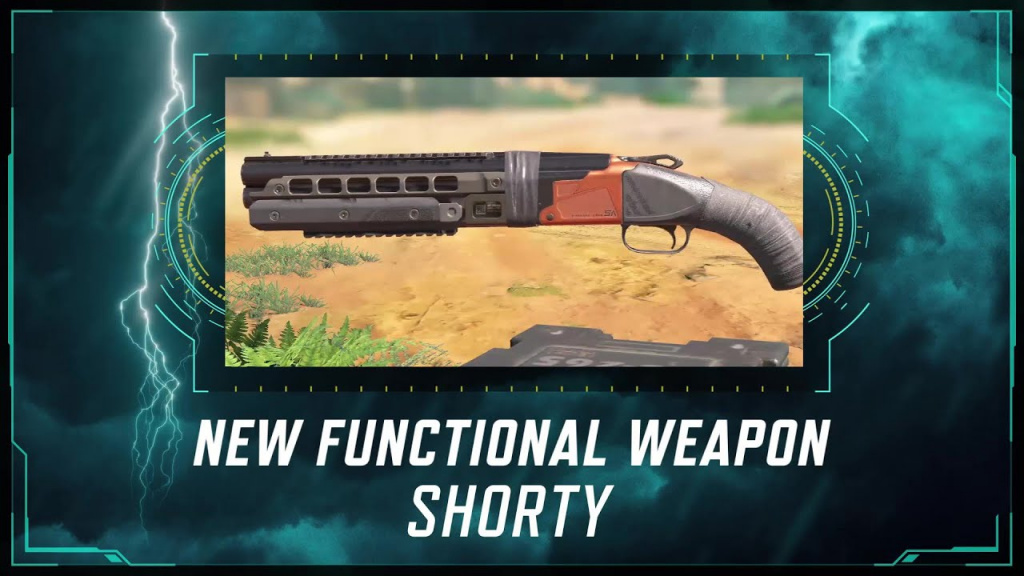 Call of Duty: Mobile players can get Shorty by completing all the latest Sawed-off Shenanigan challenge missions. The event will expire at the end of Season 5; hence make sure to complete the challenge on time. Here's the list of missions:
Play 3 matches in any mode: x200 Credits and x1000 Battle Pass XP
Kill 10 enemies with any Shotgun: Backpack 1 – Helm, x2000 Battle Pass XP
Loot 5 Shotguns in BR Matches: x25 Weapon XP Cards, x2000 Battle Pass XP
Kill 15 any Shotgun equipped with Amped Perk (Amped is available in the Credit Store now!): Echo – Helm, Battle Pass XP
Kill 20 enemies with any Shotgun equipped with any charm: Puffer Punk, x3000 Battle Pass XP
Kill 15 enemies with any BY15 equipped with any 5 attachments: Shorty, x4000 Battle Pass XP 
Win 5 MP matches with any Shorty equipped (The Shorty must be equipped in hand at the end of the match): Rhinestone Frame, x4000 Battle Pass XP
The objectives listed above need to be accomplished in sequential order only. Players can also earn other freebies from this seasonal challenge.
---
Related: COD Mobile Season 6 Test Server APK Download Link
We are hiring game guide writers!
Touch, Tap, Play is looking for experienced writers to produce guides for popular mobile and Nintendo Switch titles. If mobile gaming is your passion and you want to get paid to create guides, you're in the right place. Check out our job ad today!