Free Fire's next major patch, the OB26 update, is set to release globally on Feb 4. The latest update will bring plenty of new content to the table such as a brand new Training Island, New Mechanism in Battle Royale mode, War Chest, and a bunch of new features.
As usual, Free Fire servers will be taken offline for a few hours for the rollout of the OB26 update. During that time, players cannot access the game servers. Once the server maintenance ends, one can download the OB26 update from Google Play Store and Apple Store.
Related: Free Fire OB26 Advance Server APK Download Link
Here's an overview of all the new features coming to the Free Fire OB26 update.
Free Fire OB26 Update Patch Notes
Clash Squad: Ranked Season 5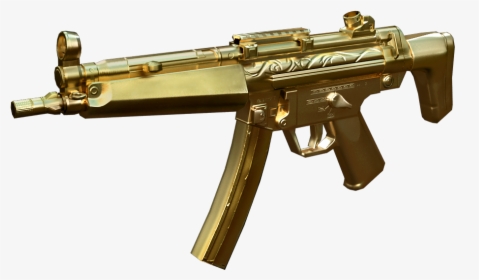 The new season starts on February 5th at 06:00 after OB26 update.
Season 5 of CS Ranked is coming! Reach the rank of Gold III or more and win the special ranked item – the Golden
MP5!"
New ranked season available from 02/05/2021 to 04/14/2021.
New Item: Mystery Crate (Clash Squad mode)
The idea behind the Mystery Crate is to give the losing team a chance to react.
By purchasing this box, players will be able to receive special items.
Each Mystery Crate will contain 3 items – but players must choose only 1 to take to the battle.
Available in Contra Squad – only in casual mode.
Vending Machine Update
New Item – Mini Drone is now available in Vending machines.
Adjusted token availability.
Sales machine price adjustment.
New Item: Mini Drone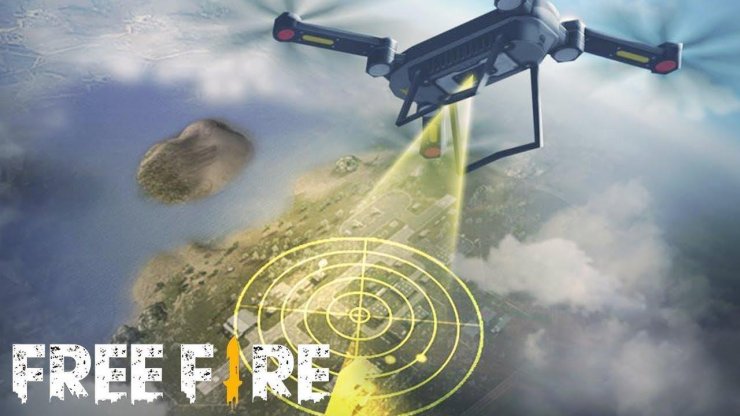 Initially available in Classic Mode in OB26 update (casual and ranked).
The mini drone is able to scan the surroundings and detect nearby enemies.
Mini drone available only at the Vending Machine.
New Item: War Chest
In advance, available in Classic Mode (casual and ranked).
In this update, the war chest will be available at various points on the map to make it easier to equip on the battlefield.
New System: Return Area
Available in Classic Mode (Casual only).
The Return Area will be available in classic casual mode.
Players will be able to revive their entire team by capturing and activating the Return Area.
However, keep your eyes open: the Return Area will only appear in exposed areas. Capturing and activating the Return Area will revive the entire squad.
New Mechanism: Revival
Collect tokens in OB26 update to purchase Revival Card from the Vending machine.
Occupy the revival points to revive a teammate.
Brand New Training Mode in OB26 update
Updated Map and Improved the Graphics.
New Shooting Range Mini Game
Rabbit Racing Mini Game
Sports Hall of Fame Mini Game
Ferris Wheel Mini Game
Gel Training Mini Game
Training Island Store Update
New Item: Stylish Hammer available
New Item: Giant Dice available
New Weapon: MAG 7 Shotgun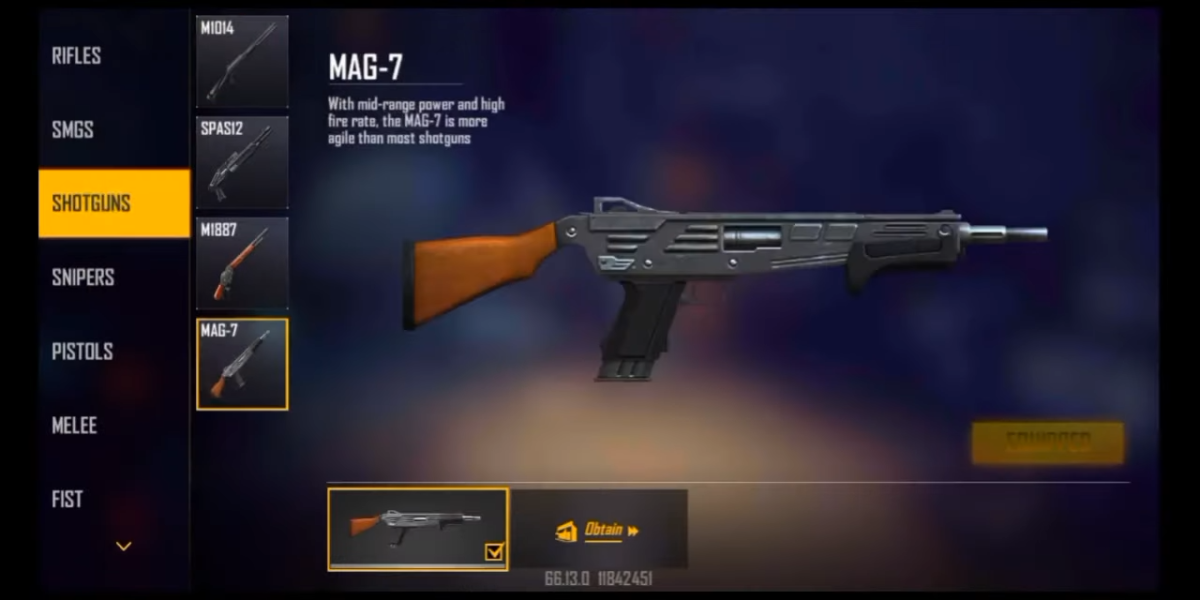 Available only in Classic mode and Clash Squad mode.
Base Damage: 20
Reload Rate: 8
Fire Rate: 0,2
Attachments: Handle and Stock
New Feature: Look Around
Use Eye icon to look around you while running in OB26 update.
Weapon Balance Changes in OB26 update
UMP
Increased armor penetration and minimum damage
Vector
Minimum damage: -1
Akimbo maximum range: -4
M1014
Increases damage, range, and rate of fire:
Minimum damage: +3
M1887
Minimum damage: -1
Maximum range: -1
Parafal
Recoil: reduced from 0.28 to 0.25
Maximum range: reduced from 34 to 29
Woodpecker
Range: 0.39 increased to 0.42
Remove magazine attachment
SVD
Reduced additional damage and range
Groza
Minimum damage: +3
Recoil: 0.2 increased to 0.23
Knife
Ability to throw the Knife
Other Changes
New login option: Twitter
Vehicles can now honk in Classic Mode
Squatting and standing up will no longer interrupt the process of reviving your companion
Teammate's name will be visible in half next to the crosshair
Bug that did not count the damage when hitting fixed
Visualized Kamir's skill optimized
Inhaler will be able to regain life above 200 for characters over 200
Rewards for Reward Tokens will be marked on the mini map
The Contra Squad scoreboard will now show teammate data
It is now possible to see the equipment and skills of the teammate while watching
High SPF shadow options available for all devices
Added the function of opening several loot boxes at the same time
Markers at the start will be shown on the map while parachuting
Sound effects when destroying enemy helmets and vests added
FAMAS-X available in Classic Mode
Added sound effects when hitting the head.
---
Related: How to get the Free Fire Advance OB26 Server Activation Code
We are hiring game guide writers!
Touch, Tap, Play is looking for experienced writers to produce guides for popular mobile and Nintendo Switch titles. If mobile gaming is your passion and you want to get paid to create guides, you're in the right place. Check out our job ad today!