The minerable minerals have become an integral part of Minecraft, and Copper is among one of them, which was introduced with the Caves and Cliffs Part 1 update. While copper doesn't have many advantages in Minecraft, it brings a new mechanic to the game called oxidation.
Fortunately, unlike other precious metals, copper isn't a difficult substance to find in the game. In fact, copper can be discovered in many forms, and players can smelt, shape, gather, and even cut in Minecraft for different purposes. So those who want to learn about its purpose in detail, this article breakdown each and every use of copper in Minecraft.
Minecraft – What does copper do?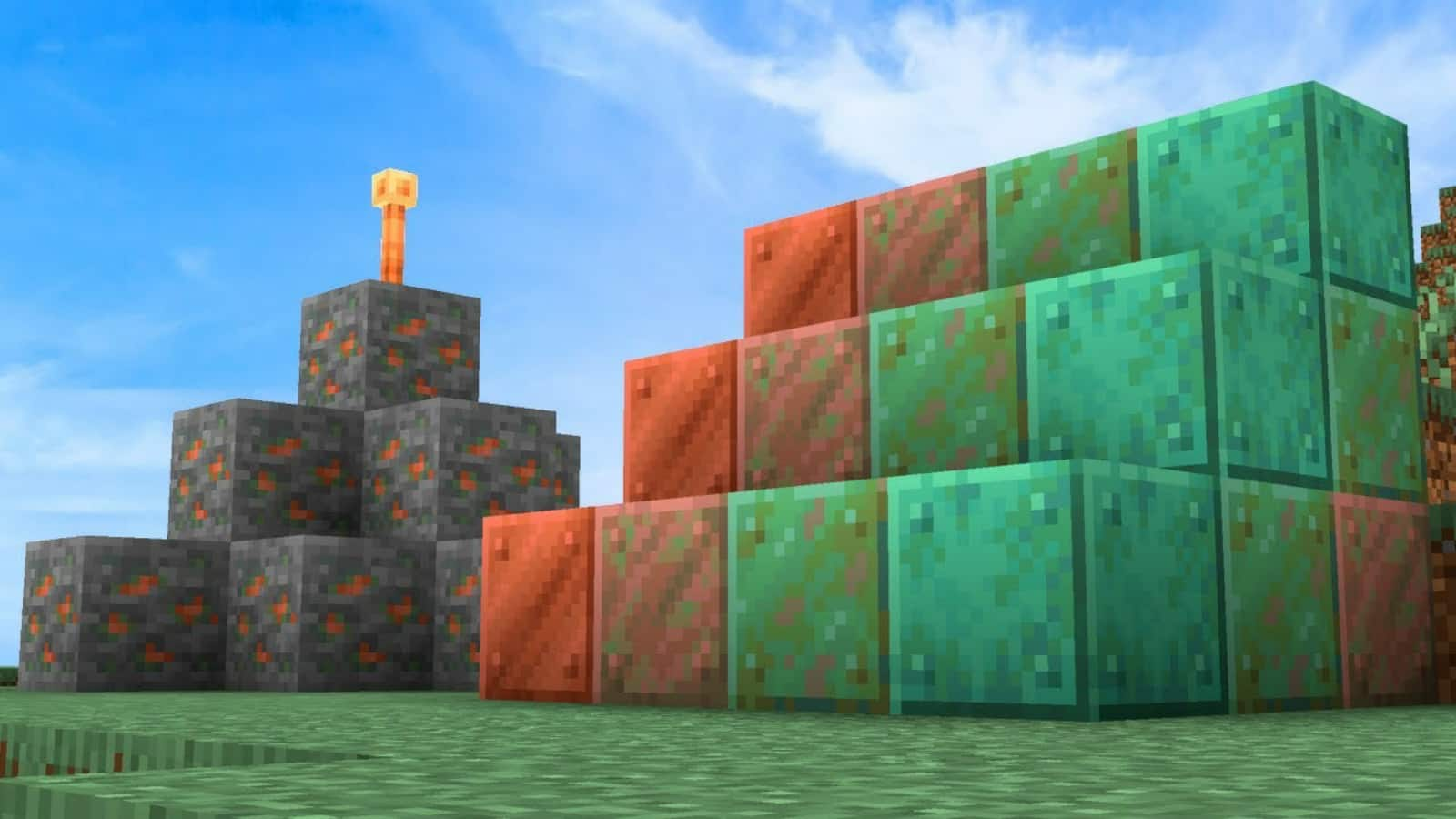 It doesn't need to be mentioned that Minecraft is majorly based on the crafting mechanism. So to craft any item with copper, it's essential to smelt the ore into ingots. Players can simply do this in a furnace or blast furnace by placing fuels like wood, coal, and lava in its bottom.
Once the ingots are ready, they will appear on the right, meaning players can now use them on a crafting table to craft a number of weapons, armor, and tools. Besides this, gamers can further smelt nine ingots to craft a copper block.
Related: Minecraft Villager Jobs- Explaining the Different Villager Types
And as we've mentioned the term 'oxidation' earlier, the copper block produced using ingots oxidizes over a period of time. As a result, it changes the original orange block into a turquoise color.
Where to find copper in Minecraft?
Like other Minecraft minerals, copper can be mined underground. However, it has two different variants, and players can mine or break it using a stone pickaxe or harder axe.:
A regular version found in stone
Deepslate copper ore, which is the rare variant of copper.
Related: How to make a Stone Sword in Minecraft
We are hiring game guide writers!
Touch, Tap, Play is looking for experienced writers to produce guides for popular mobile and Nintendo Switch titles. If mobile gaming is your passion and you want to get paid to create guides, you're in the right place. Check out our job ad today!