Snipers are the main meta in PUBG, whether we talk about PUBG Mobile or PUBG in general, long-range weapons always serve their purpose. Unlike close range engagements, the long-range engagements in PUBG Mobile are more effective and safe at the same time.
PUBG Mobile offers a wide variety of weapons that directly or indirectly(DMRs) comes under the category of Snipers. As mentioned earlier, Snipers are good at taking out enemies from long range.
Related | Best Shotguns in PUBG Mobile
The most beneficial part of using a sniper is that, if the player is not aware that he is being targeted, then taking shots becomes easier. Plus, if you have the right attachments specifically, a silencer then you can mask your gunshots.
Today we are going to talk about the three of the deadliest snipers in PUBG Mobile. Before, starting we would like to say that the best guns in a game depend on stats, feasibility(in terms of use), personal preference, ability, and skill to use that weapon.
Related | How to register for PUBG Mobile 1.2 Beta update
So, we may have different opinions, when it comes to choosing the three best snipers in the game, so make sure to leave a comment down below on "Which Snipers are best according to you?".
3 Best Sniper Rifles in PUBG Mobile
#1 AWM
The AWM is a bolt action sniper rifle in PUBG Mobile. It is the most powerful sniper rifle in the entire game when we take raw damage into account. AWM has a magazine size of 5 and it uses 300 magnum rounds. Also, it is a drop weapon that makes it quite a rare gun to find during a match.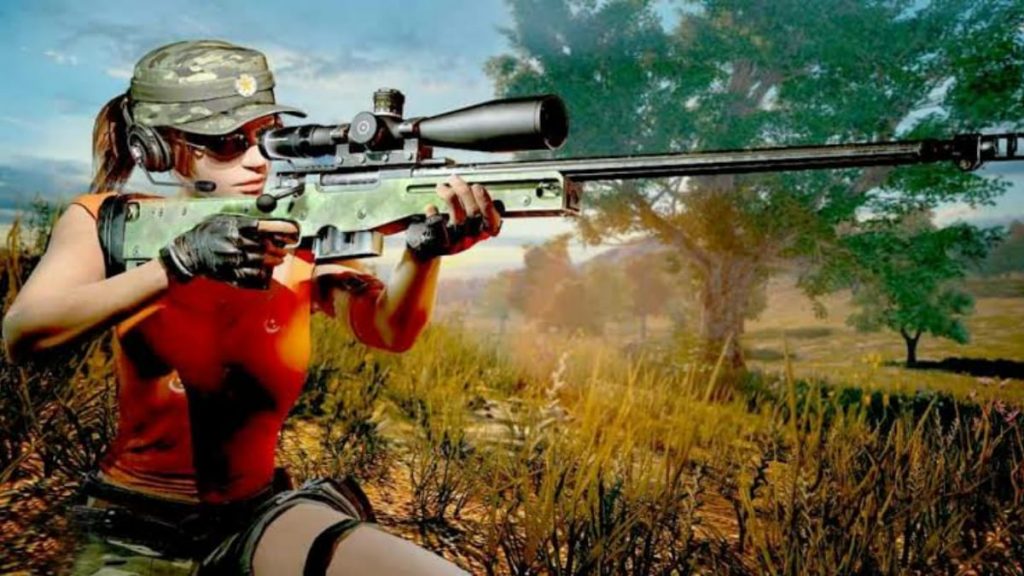 AWM's damage is so high that it can one-shot players with LVL 3 helmet. While the headshot damage is as high as 264 hit points, the body shot manages around 156 hit points damage.
Related | PUBG Mobile 1.2 Beta update Patch Notes
It is one of the sniper rifles that can use almost all attachments. Being specific, the AWM offers the following attachment options.
#2 M24
The M24 is yet another bolt action sniper rifle in PUBG Mobile that deals quite a lot of damage and, is also easy to use. Also, taking availability and other stats into account, M24 is the best sniper rifle in PUBG Mobile as it is a ground loot.
Related: Best PUBG Mobile names with unique symbols
Looking into the stats of M24, it deals with body damage of 101.4, headshot damage of 202.8, and a bullet travel speed of 810m/s. It has a magazine size of 5 and uses 7.62 rounds.
In terms of attachments, M24 is similar to the AWM. It offers the following attachment options-
#3 Kar98K
Kar98K is one of our favorite sniper rifles in the entire game. The vintage sniper rifle Kar98K may not be as accurate as other sniper rifles in this list. However, it offer high damage output and it can one shot players with LVL 2 helmet.
The Kar98K has a magazine size of 5 and it uses the same 7.62 rounds as the M24. In terms of attachment, it uses-
PUBG Mobile is a free to play, battle royale game currently available on Android and iOS devices. There is also a PC and Console version of the game handled by the original developers and PUBG Corp.
We are hiring game guide writers!
Touch, Tap, Play is looking for experienced writers to produce guides for popular mobile and Nintendo Switch titles. If mobile gaming is your passion and you want to get paid to create guides, you're in the right place. Check out our job ad today!