PUBG Mobile has recently received its much anticipated Season 18 update. The brand new season brought a new Royale Pass which contains many new weapon skins, outfits, popularity, emotes, and a lot more. Since spending money is not a viable option for everyone, players can use the newly released PUBG Mobile Season 18 redeem codes to procure the cosmetic items.
What is PUBG Mobile Redeem Code?
---
PUBG Mobile redeem code is one of the most prominent ways to get free items like weapon skins, characters, outfits, popularity, and more.
A redeem code is a combination of 12 Alphanumeric characters that can only be redeemed on the official PUBG Mobile code redemption page. Even though the redeem codes are endless but one should be really careful with their expiration dates.
If you're also looking for some working PUBG Mobile redeem codes in the current Season, then you're at the right place. This PUBG Mobile guide features the most up-to-date list of working redeem codes that one can use till Season 18 lasts.
PUBG Mobile Season 18 Redeem Codes
---
PGHZDBTFZ95U – Limited time M416 Skin only for first 5000 players
R89FPLM9S – Get Free Companion
TQIZBZ76F – Motor Vehicle Skin for All Users
TQIZBz76F – Get 3 Motorcycle
KARZBZYTR – Get Free Skin for KAR98 Sniper Gun
S78FTU2XJ – New Skin for M16A4 Gun
UKUZBZGWF – Get 2 Fireworks Popularity for Free
TQIZBZ76F – Get 3 Popularity Bikes Free
BBVNZBZ4M9 – 1 Football Popularity for Free
BBKRZBZBF9 – Get Canon Popularity for Free
LUCKY: Combat Driver Set (1d)
RAMADANMUBARAK: Duelist Set
RAMADANKAREEM: Combat Driver Set
HEALTH: Jester Hero Set, Jester Hero Headgear
HAPPINESS: Underground Crew Set and PEACE: Piglet Set.
PEACE: Piglet Set
HAPPYRAMADAN: Jester Hero Set (1d), Jester Hero Headgear
TESGSU0DTFYF1: random vehicle skin
KXCF8O8S370E4: UMP 45 skin
MOKYXFGBUBLMN: 10,000 BP
0HQUPAJ5KDNJS: Mini 14 skin (Limited/Permanent)
UEJ8HBPD47BYR: random reward (Limited Time)
XIE24HEAN8OYG: crate coupon (Random Amount)
How to redeem PUBG Mobile codes?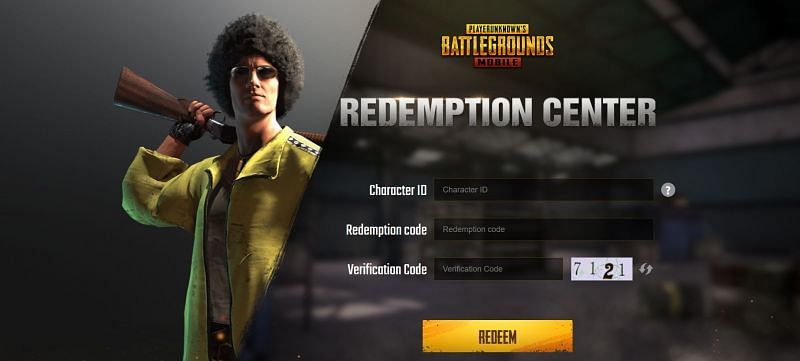 Visit the official PUBG Mobile redemption center by clicking here.
Enter your account's character ID and redeem code.
Fill in the verification code in the last text field.
Verify all the details and hit the OK button.
Launch the PUBG Mobile application and open the Mail section to claim your reward.
Note: If you encounter an error stating "Redeem Code is Invalid," then it means that the code is either expired or you've entered the wrong code.
---
Related: PUBG Mobile redeem codes for skins and cosmetics
We are hiring game guide writers!
Touch, Tap, Play is looking for experienced writers to produce guides for popular mobile and Nintendo Switch titles. If mobile gaming is your passion and you want to get paid to create guides, you're in the right place. Check out our job ad today!