PUBG Mobile 1.3 update is just a few days away, and the developers of the Tencent Games have released the update's official patch notes. As always, the next major PUBG Mobile update will bring a bevy of new features and content to the table. As per the official PUBG Mobile 1.3 update patch notes, the update will add a new MotorGlider vehicle, Karakin map, Sniper Rifle, and much more.
In addition to this, the servers will not be taken offline for this update. The 1.3 update will require 640 MB of storage space on Android devices, whereas the iOS version will occupy 1.55 GB of storage space.
PUBG Mobile 1.3 Update Patch Notes
Update Reward
Update the game between March 9 and March 14 (UTC+0) to get:
3,000 BP
100 AG
Cute Kitten – Pan (3d)
New Mode: Hundred Rhythms (From March 9)
Hundred Rhythms arrived in Erangel.
The Music Armband grants 3 special skills.
Choose a skill that suits you, upgrade the skill by collecting scattered cassettes, and dominate the battlefield with the help of your skill.
Choose Erangel in the map selection screen to experience this exclusive gameplay mode.
New Gameplay: Clowns' Tricks (From March 31)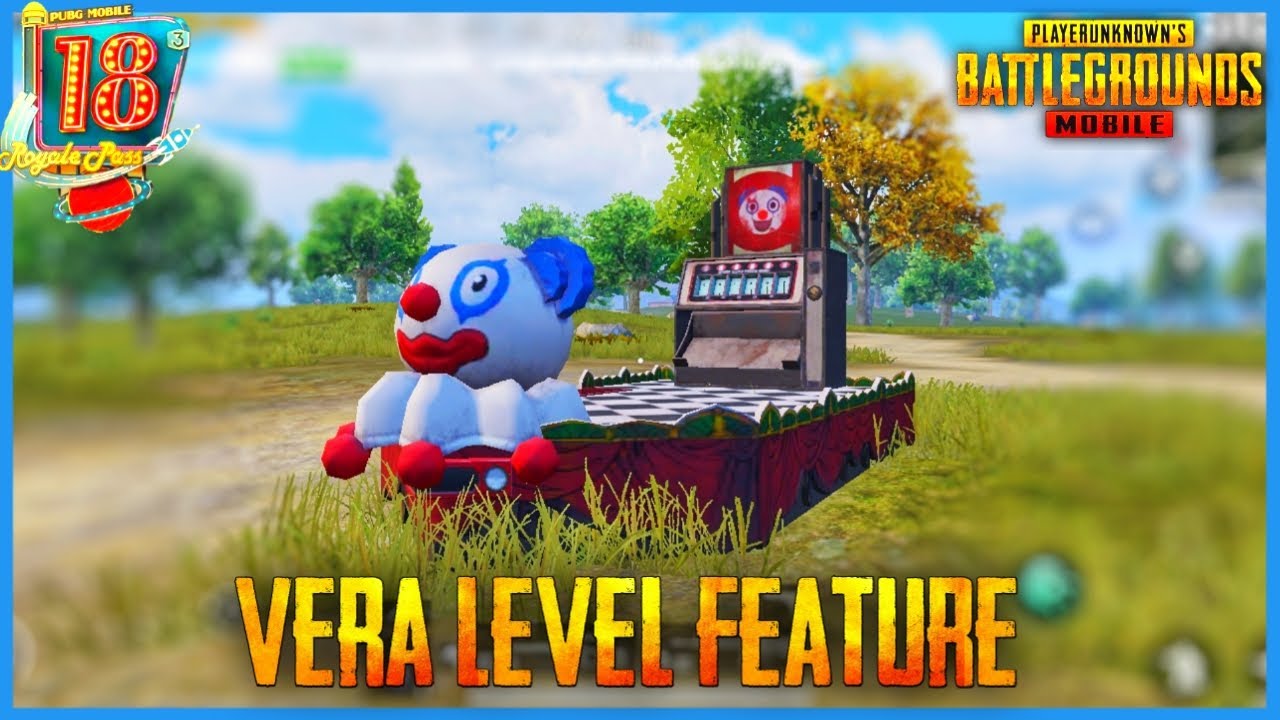 A Clown Shop Vehicle has been placed here in Erangel.
Players can collect Clown Tokens and exchange them for items such as normal combat supplies and special strategic items in the Clown Shop Vehicle.
Metro Royale: Uncover (Available from March 9)
Metro Royale: Uncover will be available after the game is updated. In keeping with Season tradition, at the start of a new chapter your honor, rankings, and inventory in Metro Royale will be reset.
New rewards will be available in the newest chapter. Accumulate Honor to get AG, permanent finishes, and other cool rewards!
Extra elite enemies will suddenly appear on the battlegrounds. Pay attention to the broadcasts and marks on the map. Defeat them to get great rewards!
Removed the Metro Exodus monsters and Tikhar Rifle, made enemies smarter, and made equipment balancing adjustments.
After the version update, Power Armor mode will be available every Friday, Saturday, and Sunday (UTC +0).
New Weapon: Mosin-Nagant Sniper Rifle The Mosin-Nagant is a 7.62mm bolt-action sniper rifle that is as powerful as the Kar98K.
However, its bullets fly faster and have less damage drop-off. It can knock out an unarmored enemy with a single shot from a long distance.
The Mosin-Nagant will spawn on Erangel and Vikendi, replacing some of the Kar98K rifles.
New Vehicle: Motor Glider
Motor Gliders can now be found in Erangel and Miramar.
The Motor Glider is a 2-person vehicle.
To take off, the pilot must press the ascend button.
The Motor Glider's fuel consumption is directly related to engine speed. The faster you fly, the more fuel consumed.
Melee Weapon Display Feature
Players can now choose to simultaneously display a firearm and a melee weapon in the Lobby.
The currently selected weapon will be wielded by the character, and the previous weapon will be on the character's back.
If the conditions below are met, the firearm and melee weapon displayed by players in their Lobby can be used in Spawn Island.
All firearms and melee weapons owned by players on Spawn Island will be removed when they board the plane.
PUBG Mobile Music
Added the entrance to this feature in the player Space.
---
Related: PUBG New State: 5 Big Features Coming with next PUBG Mobile game
We are hiring game guide writers!
Touch, Tap, Play is looking for experienced writers to produce guides for popular mobile and Nintendo Switch titles. If mobile gaming is your passion and you want to get paid to create guides, you're in the right place. Check out our job ad today!