Call of Duty: Mobile's season 6 is almost here, and it will be called The Heat. As per the official announcement, the season 6 update is scheduled to drop on July 30, with a shiny new battle pass. As always, it will contain 50 tiers that will be distributed in two subcategories, Free and Premium.
Based on the teasers dropped earlier by Activision, COD Mobile's season 6 battle pass will include a new functional weapon known as MX9 SMG at the 21st tier, followed by Swarm Scorestreak at the 14th tier. In addition to this, the game will also see a handful of weapon skins, blueprints, operators, emotes, and a lot more in the latest battle pass.
If you're also eagerly waiting for the next season and planning to buy The Heat battle pass, then we've got you covered in advance.
How to get (buy) COD Mobile's season 6 battle pass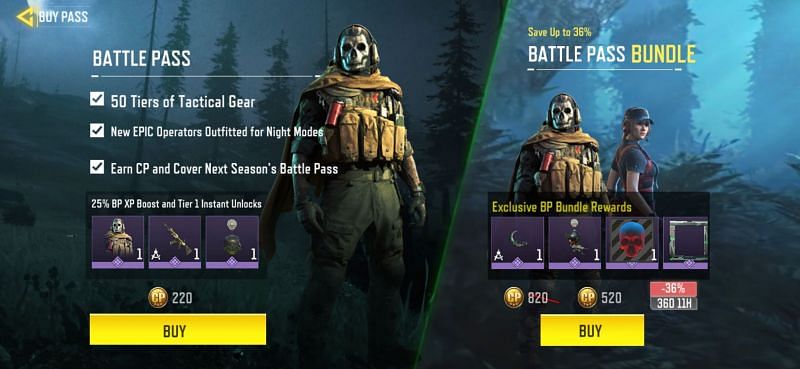 Before moving forward, it's worth noting that the basic version can be purchased for 220 CP (Credit Points), and players can unlock all the premium rewards. Its advanced version – the Battle Pass bundle, is priced at 520 CP and offers some additional perks such as the ability to unlock few rewards instantly, exclusive BP bundled rewards, etc. Here are the steps that you need to follow:
Tap on the Battle Pass option on COD Mobile's main screen.
Click on Buy Premium Pass.
Select the Battle Pass variant you want to purchase.
Buy CP (Credit Points) from the store.
Hit the Purchase button to complete the transaction.
The Heat Battle Pass rewards
Free rewards
Swarm Scorestreak (Unlocks at tier 14)
MX9 functional weapon (Unlocks at tier 21)
AK-47 – Epiphany
Calling Card – Rugged and more
Premiums rewards
Rosa — Double Agent
ICR-1 – Blood Money
Calling Card – Escape
Charm right at Tier 1
The Captain and Domino – Revolutionary
KN-44 – Clout
MX9 – Stone Serpent
Emote – Juggle and Shoot
---
Stay tuned with us to receive the latest information and updates for Call of Duty: Mobile.
We are hiring game guide writers!
Touch, Tap, Play is looking for experienced writers to produce guides for popular mobile and Nintendo Switch titles. If mobile gaming is your passion and you want to get paid to create guides, you're in the right place. Check out our job ad today!