Free Fire OB29 update is releasing on August 4 and will bring a plethora of new features to the table. The addition list includes Lone Wolf mode, AC80 weapon, Clash Royale new season, Dimitri character and a lot more. Furthermore, the 4th Anniversary celebration content is also coming along with the OB29 patch.
Once the update launches globally, players can download it from Google Play Store and Apple App Store. Moreover, it's important to note that the servers will be taken offline for a few hours ahead of the update's launch. Here are the complete patch notes of the Free Fire OB29 update.
Free Fire OB29 update 4th Anniversary Patch Notes
New Mode: Lone Wolf
New mode available on 08/05 14:00 GMT+8
Introducing Lone Wolf, a new gamemode on the new map Iron Cage.
In this mode, you can play against another player in an intense, best of nine 1v1 battle to see who is the better player.
Clash Squad Season 8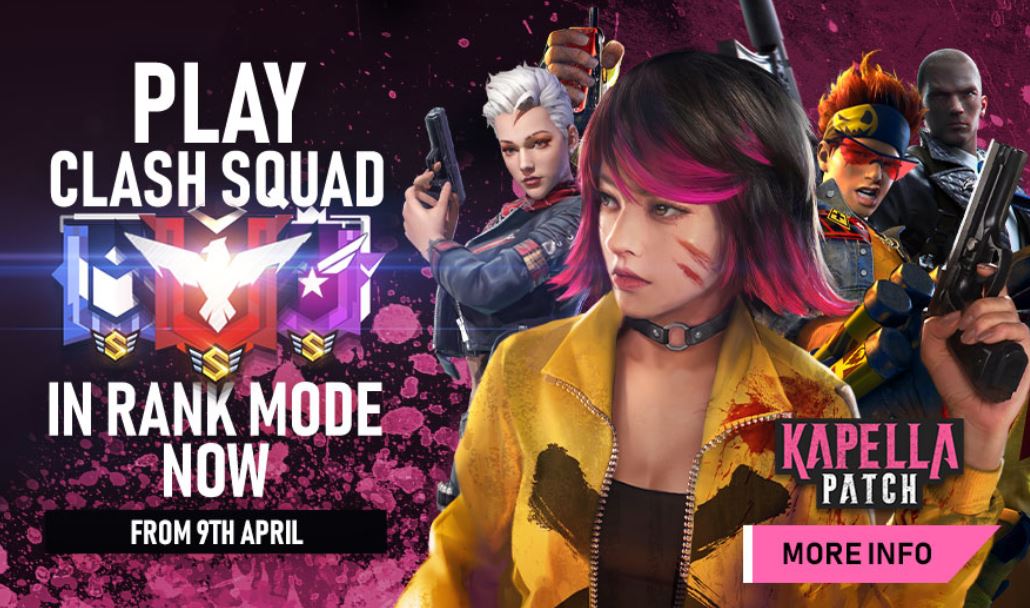 New Rank Season available from 08/05~09/29.
Rank up to Gold III or above to receive the Clash Squad exclusive item – The Golden AN94!
New Item request feature available in both casual and ranked mode.
Players can now choose to display their backpacks in Clash Squad from the Vault.
Battle Royale changes
Ranking points adjustment: Increased the total rank points output in the Battle Royale.
FF Tokens: Added token count display inside the backpack menu.
Training Grounds
Added Grenade Range so expand these training features so players can have an area to practice their basic mechanics with utility grenades in the Training Grounds
New Character: Dimitri
Ability name: Healing Heartbeat (Dimitri can assist his downed teammates to recover themselves while providing cover by staying in battle)
Active skill: Creates a 3.5m healing zone. Inside, users and allies recover 3HP/s. When downed, users and allies can self-recover to get up. Lasts for 10/11/12/13/14/15s, CD 85/80/75/70/65/60s.
New Character: Thiva
Ability name: Vital Vibes (With his passive skill, Vital Vibes, he can greatly reduce the time it takes to help-up his teammates in dangerous situations.)
Active skill: Rescue (help-up) speed increases by 5/8/11/14/17/20%. Upon a successful rescue, user recovers 15/20/25/30/35/40 HP in 5s.
Characters Adjustments
The following characters have been nerfed and buffed into the latest update:
New Pet: Sensei Tiger
Ability name: Nimble Ninja
Ability description: Reduces the duration of enemies' man-marking skills.
New Weapon: AC80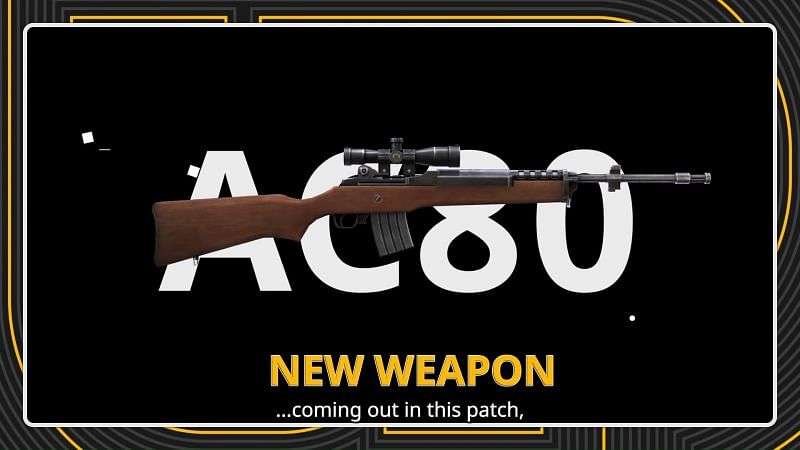 Introducing the AC80, a new marksman rifle available in Clash Squad and Battle Royale. With its Piercing Shots, the AC80 can easily take down enemies equipped with heavy armors.
Base Damage: 50
Rate of Fire: 0.45
Magazine: 10
Attachments: Muzzle, Grip, Stock
Piercing Shots – every second damage dealt with the AC80 will deal extra damage
Weapon Buffs and Nerfs
M4A1
UZI
XM8
SPAS12
Vector
M1887
New Special Attachments
These attachments will be made available into battle royale mode:
Shotgun Muzzle – +1 bullet in each shotgun shell fired.
SMG Muzzle – Minimum damage range+1, range+1, every third shot will deal 1.2x damage.
AR Magazine – Rate of fire increase, magazine size -15%.
Optimizations and Bug Fix
Likes received at the end of the match will now be shown at the match results page.
Changed the model of the SMG ammo so it matches its icon.
Fixed a bug where the "waiting for players" message in Clash Squad remains even after both teams are filled.
Players will now hide teammates' pets when hiding their own pets.
Ammo types that cannot be used will now be shown in the inventory.
Reduced the transparency of the bomb in "Bomb Squad".
Removed the advanced attachments UI from the map.
Added a notification sound when the team captain starts matchmaking.
Optimized Multi-kill announcements.
Air Hammers can no longer be brought into the Combat Zone in the Training Grounds.
Added a queue for the 1v1 ring in the Training Grounds.
Added a name for each Clash Squad weapon shop.
Clash Squad now supports simplified killfeed.
Deadly Velocity will no longer have a pop up message when activated.
Battle Style Badge collected after the match will now be shown on the match summary page.
---
Related: Free Fire Redeem Code Today (August 3): Free Diamonds, DJ Alok and more
We are hiring game guide writers!
Touch, Tap, Play is looking for experienced writers to produce guides for popular mobile and Nintendo Switch titles. If mobile gaming is your passion and you want to get paid to create guides, you're in the right place. Check out our job ad today!