Free Fire's much-awaited OB28 update is just a few days away, and the developers have teased a ton of alterations and developments on official social media handles.
The Free Fire OB28 update is scheduled to arrive on June 8, 2021, and as always, the servers will be temporarily taken down for maintenance. Along with the magnitude of content, Clash Squad Season 7 is beginning on the same day.
Garena recently revealed the upcoming changes coming to the Free Fire OB28 update, and here's a look at the official patch notes.
Free Fire OB28 Update Patch Notes
Clash Squad: Season 7
Rank Season 7: Starting on June 9
Reward: Reach Gold III tier to get Golden M1014
New Rank: Grandmaster joins Clash Squad Rank List
Vending Machine Changes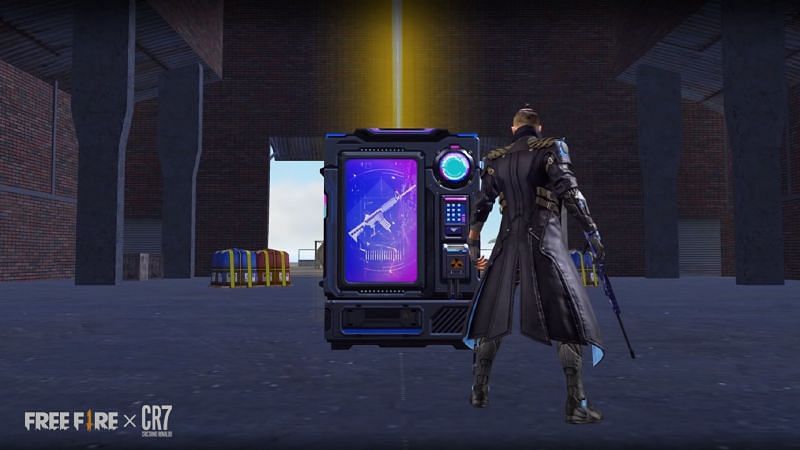 Added armor repair kit to the vending machine.
Increased purchase limit for some items.
Optimized the "loot" in the ground so that it doesn't overlap the vending machine.
Revamped Training Island
Increased the capacity of the Training Camps of 20 to 25.
Added Airship in the social zone, enter the airship through the portal near the front.
Added bumper cars on the race track.
Added a lap timer on the race track.
Added a Combat Zone Kill Score Table.
New Character: D-Bee
Skill: Bullet Beats
Ability: At its base level, the character boosts players' accuracy and speed by 35% when they fire while moving.
New Pet: Dr. Beanie
Ability: When in the crouched position, movement speed increases by 30% (Level 1).
Cost: 100 Diamonds (expected)
New Grenade: Ice Grenade
Ice Grenade is a utility grenade that will explode and leave an aura that deals damage over time after it explodes. Available in Battle Royale & Clash Squad mode only!
Explosive Damage: 100
Explosion radius: 5 meters
Radius of frozen ice: 5 meters
Duration of ice aura: 10 seconds
New Mode: Pet Rumble
Play the new Pet Rumble mode in Free Fire from June 9, 2021.
4 new mini-games were added to the scientists' tasks.
New skill "Trap" available for bucks.
New Weapon – Mini UZI
Mini UZI is the first secondary weapon with Pistol ammo. With its high rate of fire and accuracy, the Mini UZI can be extremely economical in close combat. However, it doesn't support any attachments.
Damage: 17
Shot rate: 0.055
Cartridge: 18
Attachments: none
New Feature: Two Grenade Slots
New "Two Grenade Slots" setting now available in the settings menu.
Weapon Adjustments
The following weapons have been nerfed and buffed:
Optimization & Bug Fixes
The backpack can now be displayed in the lobby via settings.
Optimized in-game item ping feature.
Optimization of the mode selection menu display.
Optimized animation display for Katana.
Optimized the background for the character page.
The level requirement will no longer be necessary when awakening a character.
Adjusted stat display in Battle Royale and ranked Clash Squad Interface.
Optimized buttons displayed on game HUD.
Players can now turn on/off the vending machine and return area points on the minimap.
Removed bug where Clash Squad Rank when shield exceeded 100.
Players can now choose which rank to display in the Ranked Interface.
---
Stay tuned with us to receive latest information and updates for Garena Free Fire
We are hiring game guide writers!
Touch, Tap, Play is looking for experienced writers to produce guides for popular mobile and Nintendo Switch titles. If mobile gaming is your passion and you want to get paid to create guides, you're in the right place. Check out our job ad today!