Call of Duty: Mobile contains nearly a ton of medals that are achievable after completing specific missions. As of writing, the game offers 86 medals in total, which describes the player's overall achievements. Since Activision has added a task entitled "Earn Berserker Medal in MP Matches" in the Gold or Nothing challenge, the demand for the Berserker medal has skyrocketed.
Earning the Berserker medal in Call of Duty: Mobile is a straightforward task. Although if you are unfamiliar with the process to procure it, here's a detailed guide on how to obtain a Berserker medal.
How to earn Berserker Medal in COD Mobile?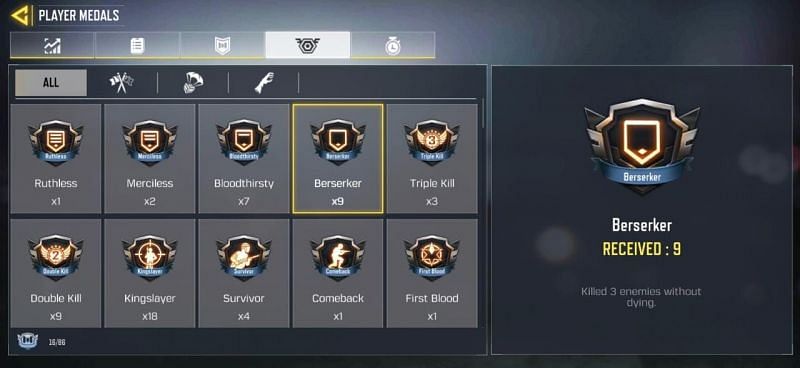 Players can get a Berserker Medal by killing three enemies in a row in a Call of Duty: Mobile multiplayer match. In simple words, one has to defeat three enemies in a multiplayer match without dying. The frags with utilities like grenades will also be counted. Once you complete the objective, the Berserker medal is all yours.
However, it's crucial to note that Berserker Medal is a multiplayer mode exclusive medal. Therefore, players have to complete the objective in MP mode only. Besides this, you can also earn the same medal more than once. Head over to the player's profile section to check how many medals have you earned so far.
To grab the Berseker medal quickly, we highly recommend equipping weapons with a massive fire rate. In addition to this, always avoid unnecessary fights and stay in cover when you're aiming for several kills in a row.
---