2021 was an exciting year for mobile gamers as they witnessed the announcement of PUBG: New State, Apex Legends Mobile, Valorant Mobile, Battlegrounds Mobile India, and many other exciting games. Once again, it's time for yet another gigantic launch as the hugely successful first-person shooter title, Battlefield, steps into the world of mobile gaming.
DICE, the developers behind Battlefield Mobile, initially confirmed back in April that a handheld version of their insanely popular FPS title was in development. Finally, after a few months of waiting, a listing for Battlefield Mobile has appeared on the Google Play Store.
However, like all of the other online mobile titles, Battlefield Mobile will undergo closed beta testing, also known as the Early Play Test. In fact, the pre-registration for beta testing has also gone live, and Android users can now register for the Early Play Test. EA has also unveiled its take on some of the FAQs that reveal lots about the upcoming release. So without further ado, let's a look at the complete details of the Battlefield Mobile.
Battlefield Mobile Release Date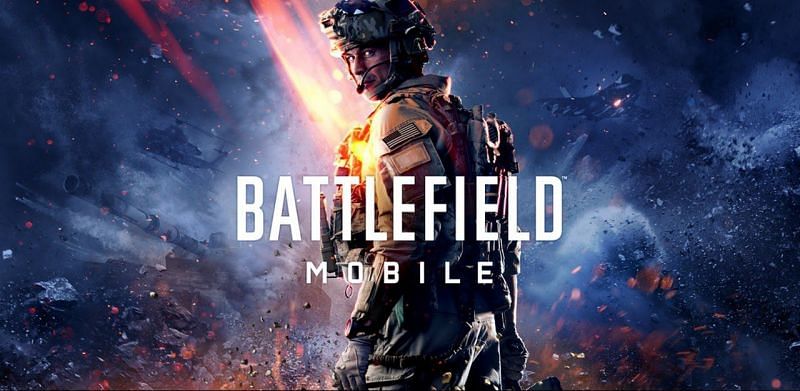 Edit: EA confirms that Battlefield Mobile is still scheduled to release before April 2022.
Battlefield Mobile is globally releasing in the year 2022 for all smartphones and tablets, confirms the General Manager of DICE. Although the exact launch date of the game is still unknown, players may expect its global release in the first quarter (Q1) of 2022.
Oskar Gabrielson, the General Manager of DICE, said in an official statement:
He also confirmed that the game is being developed by Industrial Toys, which is managed by Alex Seropian. Seropian is one of the original co-founders of Bungie, creators of the Halo franchise.
When will Battlefield Mobile beta testing phase begin?
The developers will be steadily rolling out Battlefield Mobile, starting with a series of smaller play tests in Indonesia and the Philippines.
The first of these begins in Autumn 2021 and will only be available on Android devices. As they continue with testing, they'll expand the size of these tests and add new regions.
How to Pre-Register for Battlefield Mobile?
As we've said earlier, a listing for Battlefield Mobile has surfaced on the Google Play Store, and the pre-registration for the Early Play Test has also begun. As of now, the portal is only open for Android users. There are two ways to get yourself enrolled for the Battlefield Mobile Early Play Test.
Steps to Pre-Register for Battlefield Early Play Test on Google Play Store:
Visit the Battlefield Mobile Playstore page through this link.
Hit the Pre-register option.
Wait until the testing begins.
Download the game when the play testing opens up in your area.
Pre-Register for Battlefield Early Play Test on Tap:
Download the Tap Tap APK from this link.
Install and launch it in your Android phone.
Search for 'Battlefield Mobile' in the bar.
Hit the Pre-register button to enrol yourself.
According to the FAQs, testing slots are limited, so those who pre-register aren't guaranteed access to play testing. The access will be granted on a first-come, first-serve basis, so make sure to register for it at your earliest convenience.
Battlefield Mobile – Features
Unlike other popular mobile releases, Battlefield Mobile will be a standalone title, meaning it'll be a completely different game from the one available for console and PC platforms.
In the beta testing, fans will be able to play on maps like the Grand Bazaar map and the classic Battlefield game mode, Conquest. Additionally, players can also ride vehicles like tanks and ATVs.
Players can start by picking up one of the four classic classes—Assault, Support, Medic, or Recon, along with the ability to choose certain gadgets. In addition to this, they can also personalise the weapons, gadgets, and skins according to their desire.
Last but not least, Battlefield Mobile will also have a Battle Pass during the launch, featuring various collectibles, including weapon skins, character outfits, and other unlockables.
Battlefield Mobile Minimum Requirements for Android devices
Battlefield Mobile is currently still in development and is being optimised to run on a variety of devices. However, the developers have specified the following minimum requirements to run Battlefield Mobile seamlessly:
Android version: 7.0 and up
RAM: 3GB or more
CPU: TBA
Storage: At least 4GB of free storage space
Note: The mobile devices supported by this test do not represent the final launch version and will support more models in the future.
---
So that's everything we know so far about the upcoming Battlefield Mobile. We'll make sure to keep our readers updated with the latest information.
We are hiring game guide writers!
Touch, Tap, Play is looking for experienced writers to produce guides for popular mobile and Nintendo Switch titles. If mobile gaming is your passion and you want to get paid to create guides, you're in the right place. Check out our job ad today!