If you do not enjoy spending long hours alone but prefer engaging in large PvE raids or joining the guild's castle battle for glory, you will definitely like Albion guide. So what's the deal with these guilds?
Guilds are the most important player grouping unit in Albion Online. They act as communities in the game that create content for the players. In this guide, we will tell you how to join a guide in Albion Online.
Guide on How to Join a Guide in Albion Online
There are three main ways to join a guild in Albion Online: through the forum, through the in-game guild finder, or simply by invitation.
On the forums, you can create a thread saying that you are looking for a guild, but it is often easiest to view guild advertisements instead. Most of the posts on the recruiting forum are guilds seeking applications from players. This is where the usually more organized guilds advertise themselves.
If you're looking for something goal-oriented, this should be your first stop. Here are some tips for finding a guild:
Find out what this guild is. Do they prioritize player freedom or shared goals? 
Are they casual, semi-hardcore, or hardcore? Hardcore guilds often look for damage dealers.
What kind of players are they looking for? 
Do they represent themselves professionally? 
Find a guild that matches the atmosphere you want to play in.
Alternatively, if you just want to join and try out some guilds, you can use the in-game guild finder.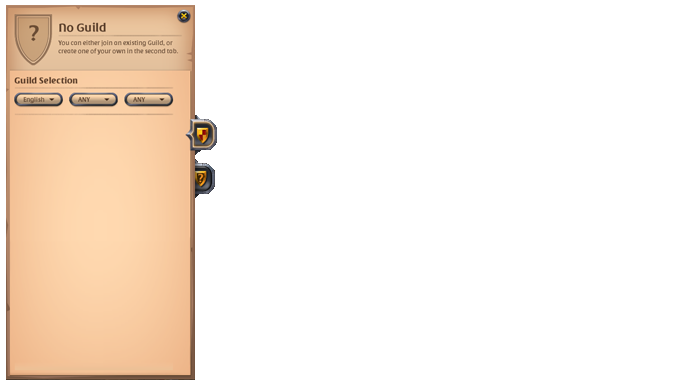 From here you get a list of possible guilds to refer to. Guilds can tell a little about themselves. Find a guild that looks like it suits you. After this just click a special button that will send your offer to the guide master. Your message will be sent directly to the guild leaders in the game, where they can review your application and accept or reject it. Feel free to contact several guilds to find the one that looks best for you.
This is everything you should know about guilds in Albion Online and how to join them. While you are here, take a look at our guide on the best starting towns in Albion.
We are hiring game guide writers!
Touch, Tap, Play is looking for experienced writers to produce guides for popular mobile and Nintendo Switch titles. If mobile gaming is your passion and you want to get paid to create guides, you're in the right place. Check out our job ad today!