Apex Legends Nintendo Switch port is nearing its release date. On March 2, 2021, we finally got a gameplay trailer for Apex Legends on Nintendo Switch, and it looks as beautiful as it looks on PC at low settings. For a handheld console like Nintendo Switch run a game like Apex Legends just shows how far we have come in terms of technology. Putting that aside, Nintendo Switch fans are eager to know when they can get their hands on the free to play Battle Royale title, Apex Legends.
Apex Legends is set to release on Nintendo Switch on March 9, 2021. Nintendo Switch owners can download the game for free on the same day from the Nintendo Store.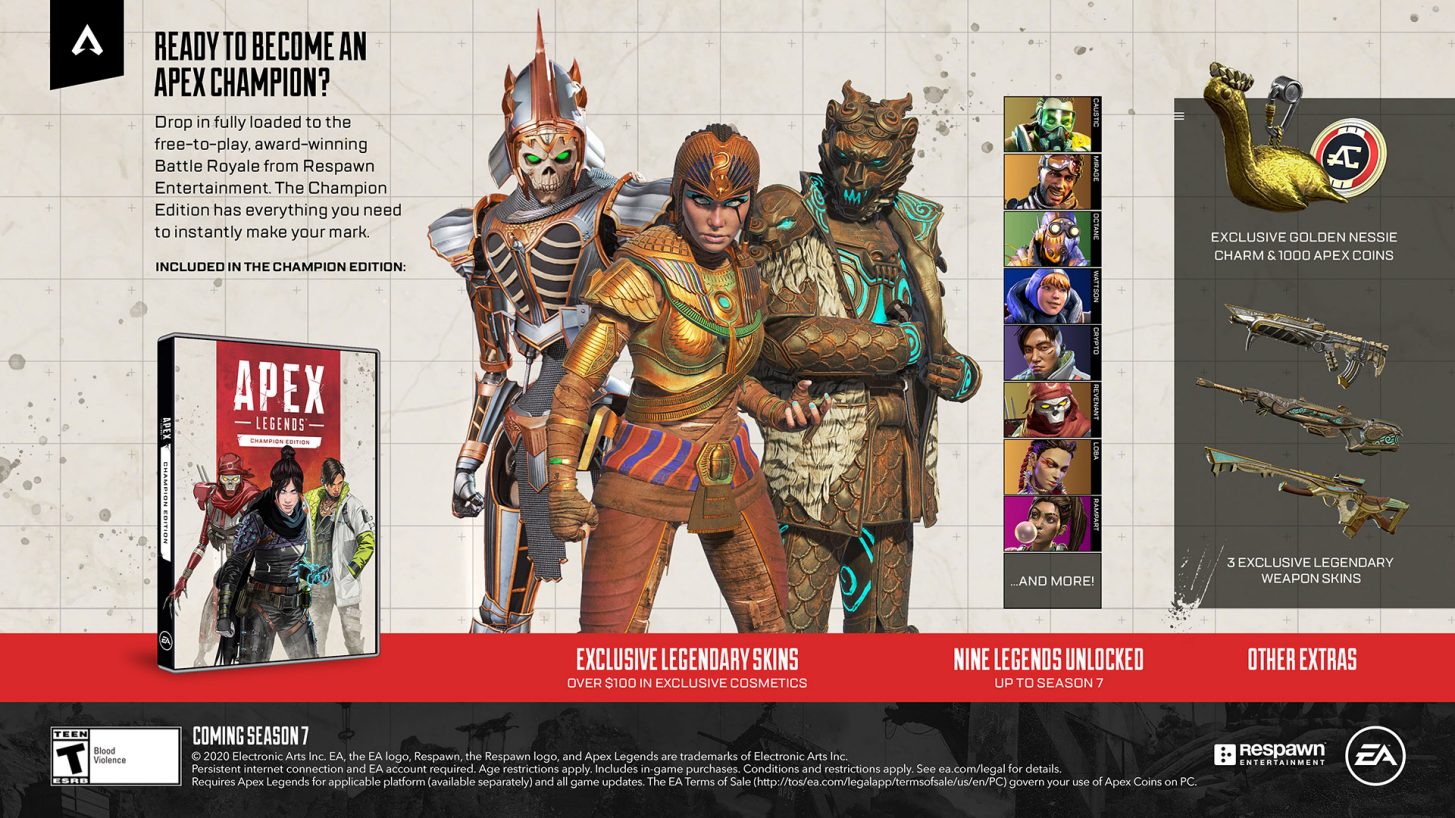 At the current, Apex Legends Season 8 is underway and the Nintendo Switch players have already missed a lot of content that was released for the game in the past. What? did you really think Respawn Entertainment will abandon their new player base?. Do not worry, as buying Apex Legends Champion Edition on Nintendo Switch will allow players to get all the legends through season 7.
Moreover, players who own Apex Legends Champion Edition will get 100 USD worth of exclusive in-game cosmetics, and as a cherry on the topping, players will also get 1000 Apex Coins.
So, Nintendo Switch players who want to go through the ordeal of unlocking every new legend and the legendary skins associated with them can go for the free version. But for players who want all their content unlocked at the time of playing Apex Legends on Nintendo Switch can opt for the Champion Edition, which on PC, PS4 and Xbox cost around 39.99 USD.
That's not it – Respawn Entertainment is well aware of the late release of Apex Legends on the Nintendo Switch platform. Apex Legends Season 8 is underway for weeks now, and to help Nintendo Players, the developers will grant 30 free battle pass levels and a double XP for the first two weeks after launch. Hold up! there's more, Switch players can also unlock a legendary limited time pathfinder skin – P.A.T.H for completely free.
Apex Legends is currently available on PC, PS4, PS5(via backwards compatibility), Xbox One, and Xbox Series X | S. The Switch port of Apex Legends will release on March 9, and the mobile version is currently in development.
We are hiring game guide writers!
Touch, Tap, Play is looking for experienced writers to produce guides for popular mobile and Nintendo Switch titles. If mobile gaming is your passion and you want to get paid to create guides, you're in the right place. Check out our job ad today!