Mech Arena: Robot Showdown is a shooter full of exciting battles. By unlocking many mechs during the game, you can defeat opponents and win any match. Each combat robot in this game has a unique set of characteristics and parameters. Also, you can equip your robot with different weapons, ranging from machine guns to rocket launchers.
Mech Arena is not just a third-person shooter. There are also elements of strategy in this game since winning matches consists not only in destroying opponents but also in completing tasks. The game requires you to be a good team player as well. By collecting different fighting robots, you can create a team that will make any opponent nervous.
If you are new to this game, then we have a Mech Arena for you. These tips, tricks, and cheats will help you defeat your opponent and increase your combat potential.
Mech Arena: Robot Showdown Team Building Guide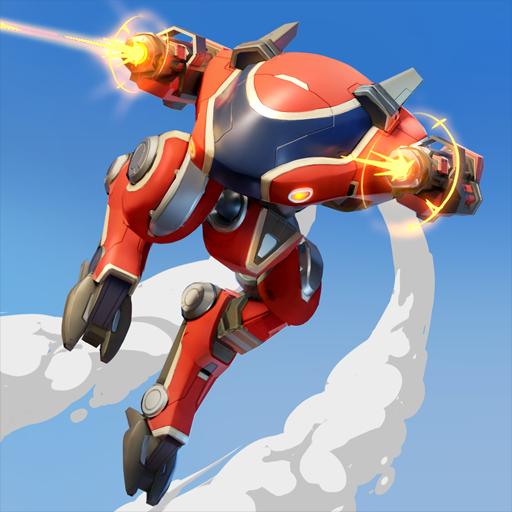 As we mentioned earlier, one of the advantages that you have during a battle is your team. It's not just the variety of Mechs on your team that matters, but the weapons and equipment they use as well.
Each combat robot in this game has a weapon limit. The energy consumption parameter is responsible for this. Thus, the total energy consumption of the installed weapon cannot exceed the mech's energy limit. There are also types of weapons that some robots simply cannot use. They are only intended for those with a higher energy level.
The key to success in any battle lies in the right choice of equipment for your battle mech. This will allow you to maximize their destructive potential. For example, Paragon is equipped with two Autocannons, which are perfect for this Mech, as they have high accuracy and long-term attack capability. This is the perfect combination with Mech's armor. And the Lancer Fighting Robot is more fragile and has lower energy levels, but it is much faster than the previous robot. Thus, the speed of this mech gives it the ability to slip through enemy defenses and inflict maximum damage on the enemy using RPG2.
It is very important to pay attention to the correct combination of combat mech and weapons in Mech Arena. Check the Hangar more often and double-check if your robots are properly equipped.
Use the Right Mech for the Quests
After you have properly equipped your combat robots, you will need to choose the one suitable for your quest. You can have a total of five Mechs in your team. You can choose any of them before the start of the battle or replace them at the moment of the battle itself if you were destroyed by the enemy.
The choice of a suitable Mech must be approached with extreme caution. After all, this determines whether you win or lose in battle. Of course, you can always choose the most powerful mech and simply destroy all your opponents. But do not forget about the quests. In this case, you can lose to the enemy if he manages to complete all tasks before you. If the battle is not going on as you intended, you can change the strategy and change the combat mech. Depending on the situation, you can try to do the tasks or continue attacking opponents. Here the choice is yours.
Considering the above, we recommend using fast mechs to complete quests and slower robots for battles with opponents.
Destroying Opponents vs Capturing Points Guide
When you launch Mech Arena, you will have a choice of three game modes: Control Point Capture (CPC), 5v5 Deathmatch, and 2v2. Next, we will look at the first mode, as its point is not only in destroying the enemy.
There are several ways to win this game mode. You can destroy all enemy robots before they respawn, get maximum points before the other team, or score more points than the enemy team when the match is over. In our opinion, the outcome of the match in this game mode depends on the choice of the combat mech. Some robots are much faster than others. They can easily dodge enemy fire, making them the perfect choice for capturing points. There are robots that are not as fast, but more powerful. They are able to defend the points and easily destroy the enemies' mechs.
If your team is leading and you can easily cope with the opponent's offensive mechs, then you can stop capturing points, and try to win this match by destroying the entire enemy team. And try to catch your opponent off guard as you play as a fast combat robot. While the team is attacking him from the front, your fast robot will be able to get behind the opponent's defense and deliver a surprise attack.
Aim Into the Blind Spots of Enemies
This advice is a direct continuation of what we talked about above. The front attack is good when you focus fire on one enemy, but before attacking like this, you should try to flank the enemy. This will not only give you the opportunity to carry out a more powerful attack on the enemy but also allow you to take less damage from him or her since he or she will not be able to immediately produce aimed fire.
Remember to Take Advantage of Your Speed
The above Mech Arena: Robot Showdown tip is especially true if you're playing a fast mech. It is applicable regardless of whether you capture the target or want to destroy all opponents. The thing is that a moving target is always difficult to hit, especially if the enemy is using a weapon with a low rate of fire. In this case, if you are playing as a scout, try to move all the time. This will help you in capturing targets and fighting your enemies.
This is the end of our guide. Make sure to share your Mech Arena: Robot Showdown tips and tricks in the comments below, as well as ask your questions and we will help you to be the best player in this game.
We are hiring game guide writers!
Touch, Tap, Play is looking for experienced writers to produce guides for popular mobile and Nintendo Switch titles. If mobile gaming is your passion and you want to get paid to create guides, you're in the right place. Check out our job ad today!