Mastering the Aim in Garena Free Fire requires a lot of skills and endless practice in the training session. Having a good aim in online shooting games can increase your win rate drastically.
A vital part of improving your aim in Free Fire is to use the correct sensitivity settings. When you install Garena Free Fire for the first time, the default sensitivity settings is not going to cut it. Thus we recommend using below-mentioned Sensitivity to improve your Aim in Free Fire efficiently.
Best Sensitivity settings for Garena Free Fire
Here are the best sensitivity settings to use in Garena Free Fire to intensify your aim during the match:
General camera sensitivity: 50.
Red dot sensitivity: 100.
2x scope sensitivity: 16.
4x scope sensitivity: 18.
AWM scope sensitivity: 20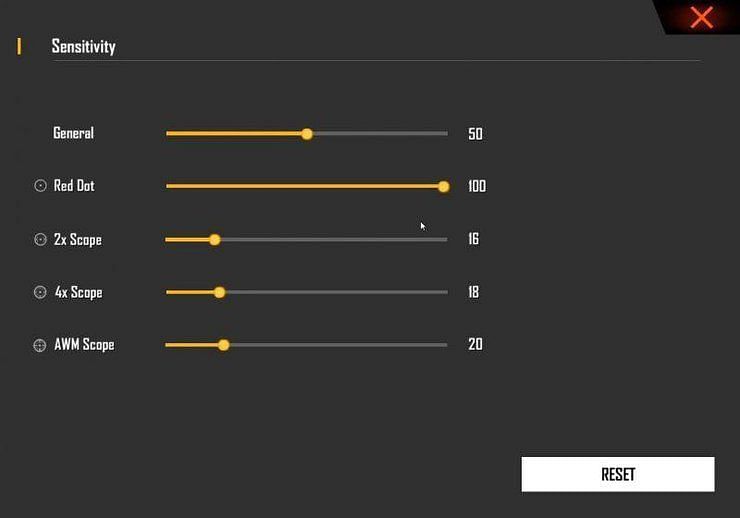 In order to adjust sensitivity settings in Free Fire, launch the game, navigate to the settings menu and click on the Sensitivity tab. Furthermore, it's highly recommended to practice with the above-mentioned settings in the game's training mode using different weapons.
After all, it depends on the personal preference and comfortability of the player. Also, make sure to play in custom servers, matches before you hop into a ranked match.
​