Call of Duty: Mobile is one of the most renowned multiplayer titles that emerged from the famous COD franchise. The game offers similar gameplay as other Call of Duty titles.
However, the countless cosmetics differentiate COD Mobile from others. These items include weapon skins and character skins which basically enhance the visual effect.
Out of all the character skins in the game, many of them stand apart and seem impressive than others. Hence, you shouldn't miss this list of best Call of Duty: Mobile character skins.
Related: Best COD Mobile Weapon Skins
10 Best Character skins in Call of Duty Mobile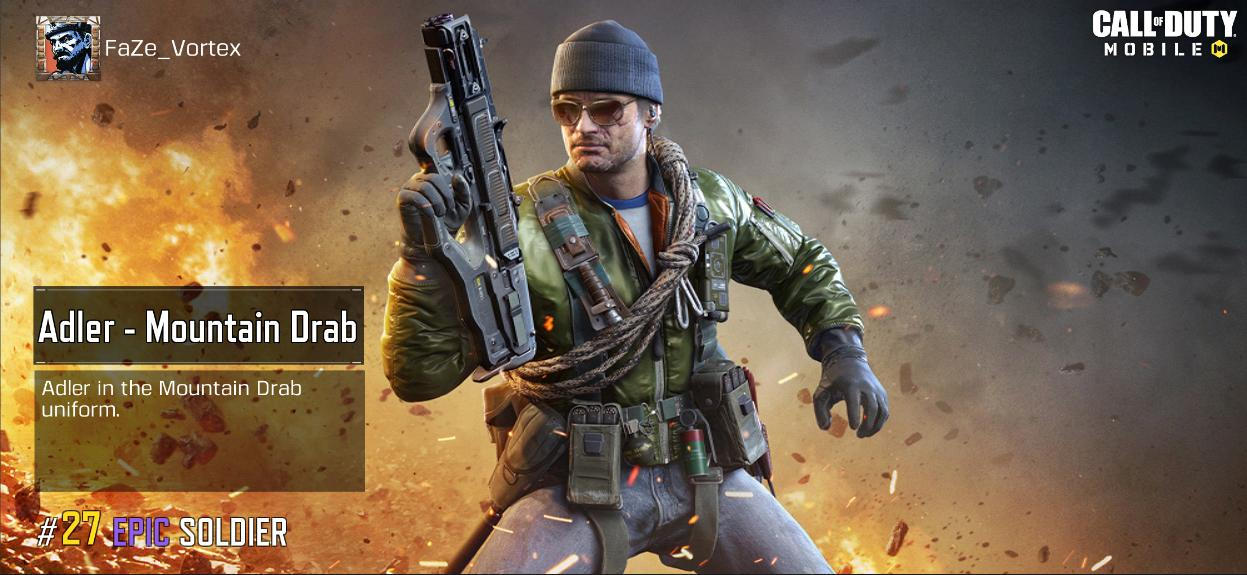 The Adler was introduced in COD Mobile's Season 13 Battle Pass at Tier 50 (Premium).
Outrider Cyberline
The Outrider Cyberline character skin could be purchased for 6000 credits in one of the previous store updates.
Merc Combat Rig
The Merc Combat Rig was introduced as a part of Light Out Draw (Season 12).
Recon Flickering Shadow
The Recon Flickering Shadow was available in Glowing Green Crate.
5
Death Angel Alice – The Fool
Death Angel Alice The Fool
The Death Angel Alice The Fool could be unlocked in Call of Duty Mobile through Wicked Trickster Draw (Season 11).
6
Battle Hardened – Red Shock
Battle Hardened – Red Shock
Battle Hardened – Red Shock character skin was claimable through a secret COD Mobile Easter egg.
7
Merc 5 Championship Streak
Merc 5 Championship Streak
To unlock the Merc 5 Championship Streak, the fans had to watch the COD Mobile Championship.
Battery Sleight of Hand
The Battery Sleight of Hand skin was a rare reward in Sword and Shield Crate.
Spectre – Pixel Spy
Spectre Pixel Spy is one of the best COD Mobile character skin introduced in Season 11 premium battle pass at tier 1.
Nikto Dark Side
Nikto Dark Side is a legendary character skin added in COD Mobile with Season 12 update.
---
There are plenty more that could have been on this list. However, these are some of the best character skins in COD Mobile. Moreover, the above list is based on personal preference.
Related: COD Mobile: Best loadout, perks, and attachments
We are hiring game guide writers!
Touch, Tap, Play is looking for experienced writers to produce guides for popular mobile and Nintendo Switch titles. If mobile gaming is your passion and you want to get paid to create guides, you're in the right place. Check out our job ad today!