A new special event is now live in PUBG Mobile, providing players a golden chance to obtain permanent and temporary rewards.
The new time-limited event is called Moonlight Mansion and will run from October 9 to October 22. During the event, players can grab a permanent Denver Lover outfit set, Scar-L weapon, Character shards, and much more. In order to progress in such events, players are required to complete set of missions to obtain the freebies.
Let's a look at the complete walk-through of the latest PUBG Mobile Moonlight Mansion event.
PUBG Mobile Moonlight Mansion event details
Event Duration: October 9, 2020, to October 22, 2020
Event Rules
8 entrances are available every day, Players can open the entrances to get items rewards, Normal Missions, Special Missions, and Classic Mode boost items.
Item rewards can be collected directly; Normal Missions can be accepted by players but not shared.
Special Missions can be accepted by players or shared with their friends.
Players get 1 extra change to open an entrance whenever they share a special Mission with their friends.
All event missions are daily missions, so remember to complete them in time and collect your rewards.
Accumulate Moonlight tokens during the event and submit them to get item rewards.
Now you know about the event rules and how easy is to accomplish it. Nevertheless, if you're facing any problem, take a look at the guide listed below to ensure complete progress in the event.
How to get free rewards from the Moonlight Mansion event?
Launch PUBG Mobile and go to the Moonlight Mansion event page.

Click on the list button to see daily missions.

Complete those missions and earn Moonlight tokens from them.

Exchange 20 tokens with Gargoyle to get a random surprise or reward.
Event Rewards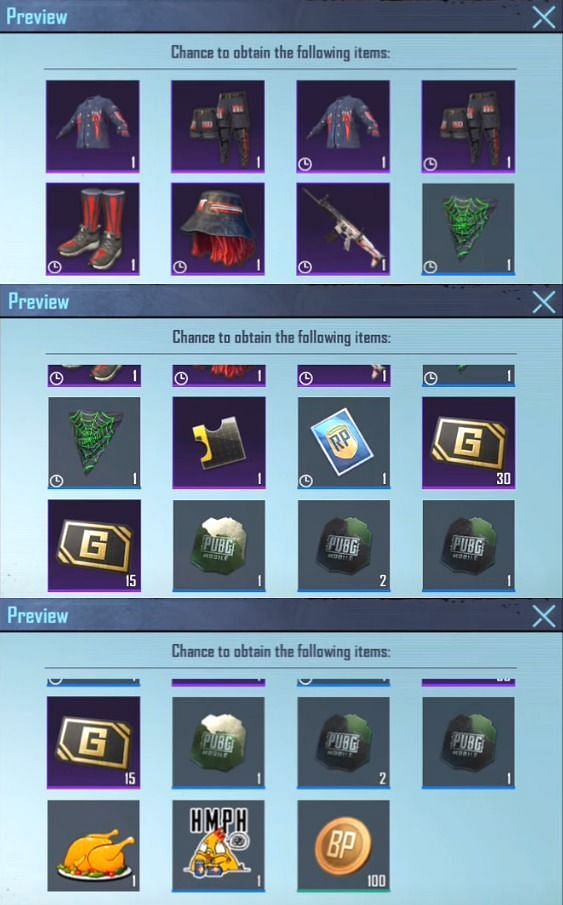 As mentioned earlier, some rewards are permanent, while the rest are valid for a limited and will disappear from the account after a specific period.
​
We are hiring game guide writers!
Touch, Tap, Play is looking for experienced writers to produce guides for popular mobile and Nintendo Switch titles. If mobile gaming is your passion and you want to get paid to create guides, you're in the right place. Check out our job ad today!