It's been quite a long time since the Falcon companion has been introduced in the PUBG Mobile. If you're new to the game and still unaware of it, the Falcon companion is a bird pet introduced back in PUBG Mobile 0.15.5 update.
However, Falcon has nothing much to do in the game instead of sitting on the players' character shoulders. The pet come with its own set of emotes and interactions that can be accquired by leveling up it in the game. Moreover, it will only be visible to you and your teammates and won't reveal your location to the opponents.
How to unlock Falcon Companion in PUBG Mobile?
To receive Falcon Companion in PUBG Mobile, the players have to participate in the Summons Companion: Redemption event. In the event, they have to collect 50 Companion shards to claim Falcon Companion for free in PUBG Mobile.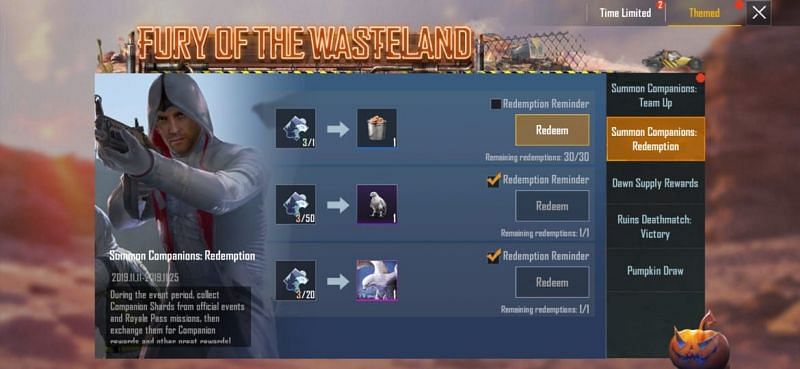 The companion shards can be earned by accomplishing missions like kill 3 enemies, log in for 5 days, and more. Hurry up as this time-limited event will expire soon.
Falcon Price
Another way to easily claim Falcon Companion in PUBG Mobile is by spending UC (in-game currency) cash. Players can buy Flacon Companion for 1500UC from the shop section of the game.
However, it's recommended for players to wait for further events and sales in PUBG Mobile to get it for free or at least at a discounted price.
We are hiring game guide writers!
Touch, Tap, Play is looking for experienced writers to produce guides for popular mobile and Nintendo Switch titles. If mobile gaming is your passion and you want to get paid to create guides, you're in the right place. Check out our job ad today!