Trading is one of the best features available on the Roblox online game platform, especially, when you and your friends spend a lot of time playing games on Roblox. To trade in Roblox players should have a premium membership – that starts at a low monthly price of 4.99 USD.
The trading feature in Roblox enables players to trade limited items, as well as, Robux(Roblox premium currency) with anyone from the friend list. Moreover, before going to the "How to trade in Roblox", players should make sure of two things, first – they must have a premium membership, and second – they must have enabled trading through the privacy tab of their Roblox account settings.
Related | Roblox Promo Codes 2021
The Roblox trading system has three stages – creating a trade, viewing trade, taking action on a trade(accepting, declining, etc). And, in this guide, we will cover all three stages to make sure you can trade in Roblox on iPad or any other platform.
How to trade in Roblox on iPad
Here is a step-by-step guide for all the three stages required to trade in Roblox on iPad or any other platform.
Creating a Trade
Step 1.) Visit the profile of the player who you want to trade with.
Step 2.) On the top right corner click on three-dots, in the drop down menu select "Trade Items".
Related | Roblox Anime Fighting Simulator Codes (January 2021)
Step 3.) Next, players will get the trade window where they can see their and the player's current items for trade.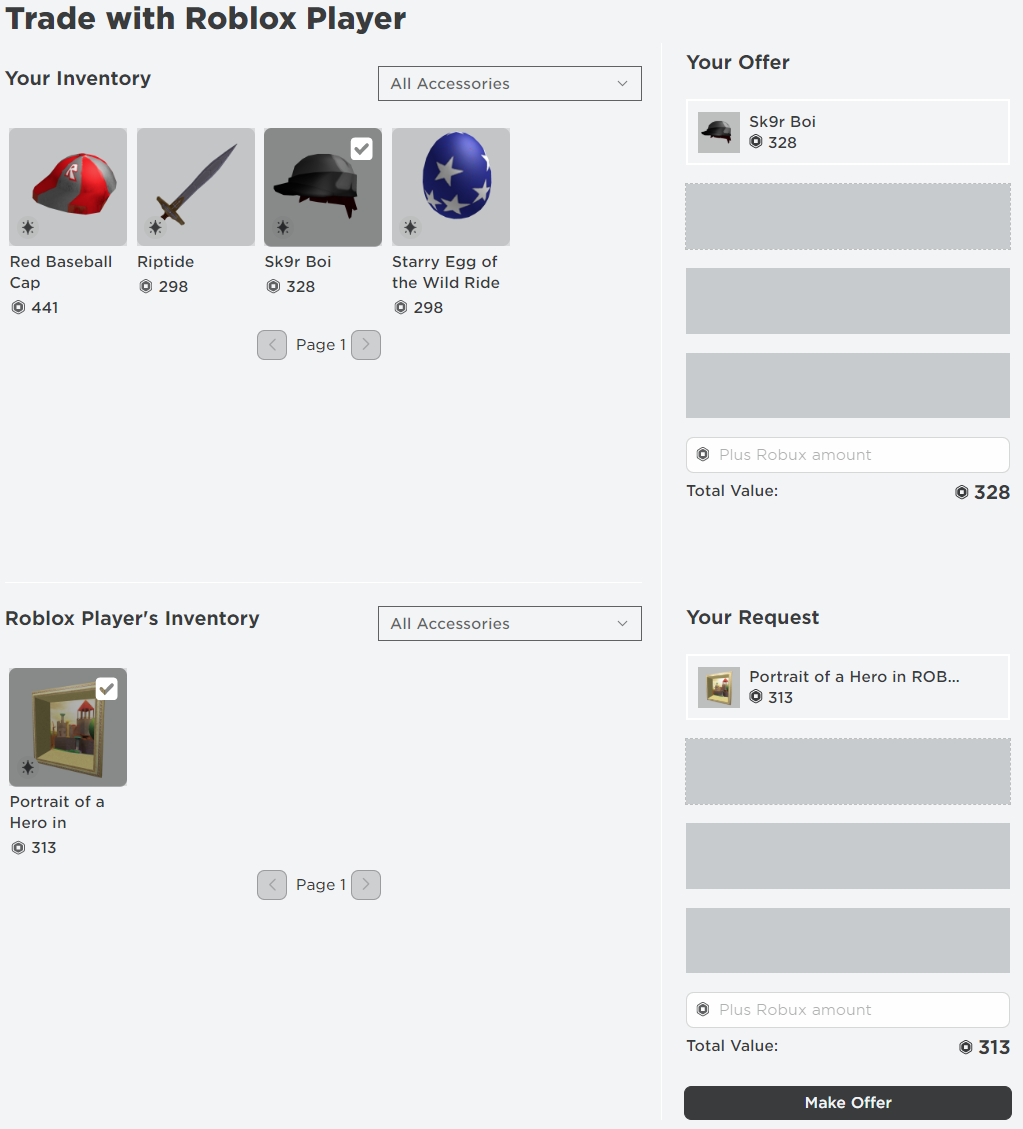 Step 4.) Select the items that you want to trade away and trade for.
Step 5.) Review and make the offer, by clicking on "Make Offer" button.
Note: There is a 30% transaction free once a trade is accepted, moreover, a trade cannot be undone once accepted.
Viewing Trades in Roblox
Step 1.) In the left-side menu(any page), click on Trade option.
Step 2.) The trade page will open up, navigate to any of the available options as per requirement.
Inbound/Outbound trades
Completed trades
Inactive trades
Accepting, Declining or Countering a Trade in Roblox
Depending on which side of the trade you are – like if you received a trade offer or if you are making a trade offer you can select Inbound and Outbound trade options. But to completed the trade it must be accepted. And, here is how you can do it.
Related | Roblox Jailbreak Codes List – January 2021
Step 1.) In the Inbound trade option, navigate to the trade you want to review and accept.
Step 2.) Click on accept, decline or counter(if you don't like the offer and want to negotiate).
We are hiring game guide writers!
Touch, Tap, Play is looking for experienced writers to produce guides for popular mobile and Nintendo Switch titles. If mobile gaming is your passion and you want to get paid to create guides, you're in the right place. Check out our job ad today!